Project Description
Real conservation is only achievable with the inclusion of all, especially those who live on the doorstep of iconic wildlife reserves. To really understand the challenges, you will be part of a wider inclusive program bringing both community and conservation concerns together. It is important to realize the issues and the possible solutions at the grassroots level. This is a very unique combination and gives an extraordinary insight that most travelers never experience.
You will spend time working to help conserve the African Big 5, the ecosystems they inhabit and the variety of other species vital to the survival of healthy game reserves. Working side-by-side with our research team, you will collect essential data to support conservation work.
In order to sustainably support these conservation efforts; you will also be working with the surrounding communities. Your community involvement will include: enriching standard curriculums through additional lessons and after-school clubs with a focus on conservation education. Your knowledge and encouragement is incredibly important and provides a practical move towards integration and sustainable futures for wildlife, game reserves and the communities surrounding them.
Location Highlights
Situated in the heart of South Africa's famous Big 5 Greater Kruger Area, we are surrounded by a number of world-renowned game reserves. The focal point of this area is, of course, the Kruger National Park, which is just 45 minutes from the lodge.
The nearest town is Hoedspruit, a 30-minute drive from our lodge. We have an optional weekly trip into town on Fridays. This will give you the chance to visit supermarkets and souvenir shops or simply spend some time relaxing with a cup of coffee or an ice-cream.
How We Make An Impact
Education and Support
The unemployment rate in the provinces of Limpopo and Mpumalanga are amongst the highest in South Africa and one of the contributing factors is the low education levels. It is not uncommon to have large class sizes of between 50-60 children – all overseen by one teacher. All classes are taught in the local language up until Grade 4 when all classes, assignments and exams change to English. This can mean up to 42% of children in a class will fail English and therefore fail the whole grade.
By assisting in basic education areas we help children to progress in school and to increase opportunities for their future. To improve English reading, speaking and comprehension we host Reading Clubs. Reading clubs encourage students to read and gain confidence speaking in English whilst making literacy fun! We also aim to improve basic literacy and numeracy through Conservation Education lessons. These lessons also promote an interest in the environment, wildlife, local ecosystems and how to protect them.
To further encourage environmentally sustainable practices we support community member's creation and maintenance of their vegetable gardens. These are beneficial for community members and their families' self-sufficiency, nutrition and the potential to generate small incomes through selling surplus harvest.
Through these means we can assist local community members from primary school up in supporting basic educational improvement while highlighting the importance of environmental protection.
Conserving the Big 5
The Big 5 (rhino, lion, elephant, leopard and buffalo) are synonymous with Africa, but each is endangered and threatened within reduced wildlife areas. With poaching still on the increase and species' populations dropping at alarming rates, active conservation methods are vital. Working side-by-side with our guides and project teams, you will help monitor and learn about these animals' movements, health and habitats.
Rhino are monitored to protect both the threatened white rhino and the critically endangered black rhino. You will learn how to capture data that includes their general condition and help monitor their movement.
Elephants are a migratory species that can cover vast distances and it is therefore essential that we have proper population estimates. The goal of this project is to assist our partner organization, Elephants Alive, by monitoring the movement of the elephant herds throughout the Greater Kruger Area. We create ID kits to add to the growing database of individuals to help better understand population dynamics and herd movements.
Leopards are elusive by nature and, as such, are regarded as one of Africa's intriguing predators however; they continue to be under increasing threat, mostly through land encroachment and development. Our aim is to understand the densities, movements and risk factors affecting leopards with a focus on human-wildlife conflict working toward supporting mutually beneficial co-existence.
Lions are Africa's most iconic species. They are disappearing at an alarming rate as more and more of their natural habitat and prey declines. Working closely with our partner ALERT (The African Lion & Environmental Research Trust), we monitor pride dynamics and social structures in order to assess the viability of long-term lion repopulation programs.
Buffalo herds can be enormous and they play a vital part in the food chain.  We track their movements to ensure their populations are stable and also work at aging and sexing each individual to determine the composition of their groups. This important information is shared with ecological teams and reserve management so they can better assess predator and prey relationships
Work You'll Be Doing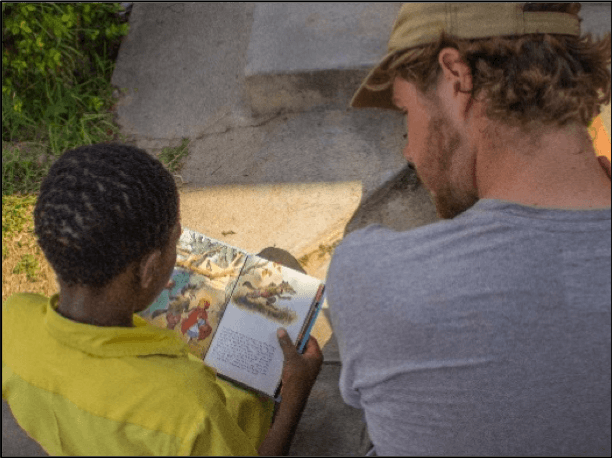 Reading Club
English is an essential skill. Understanding and speaking it will help these children gain future employment. Reading club is a wonderful, fun opportunity to develop the children's English reading and speaking abilities. You will help them to read through books in the school libraries and in time, progress their basic understanding and comprehension of literature. Reading and storytelling provides a supportive environment that helps promote literacy, build confidence and have fun!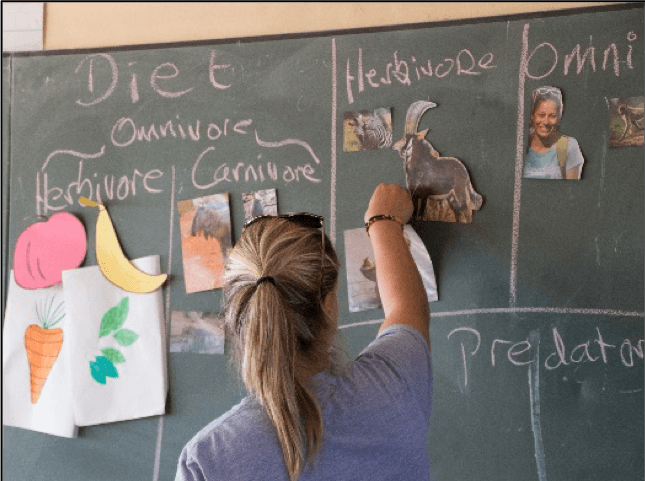 Conservation Club
Through games, crafts and informal lessons you will be working with local youth to highlight the importance of various aspects of conservation inclusive of wildlife and why conserving the environment is vital. The importance of education for local youth is paramount in the efforts to protect and conserve the environment and South Africa's heritage. Conservation Club is used as a tool, not only to encourage environmental interest, but also helps improve their other academic skills and future career opportunities.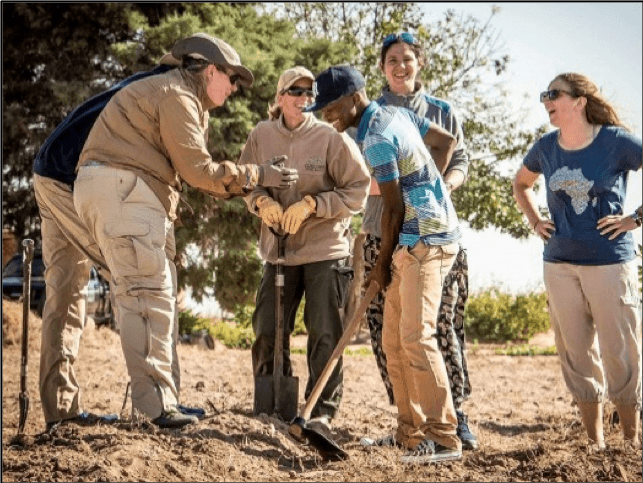 Farming for the Future
In order to support unemployed people in the community we assist in the creation and maintenance of vegetable gardens. This project empowers those involved to feed themselves and their family. The individuals involved in this project also help to sustain the model by producing vegetable garden starter kits and therefore extending these benefits to others. This increases the number of people in the community who can provide sustenance and nutrition for themselves and for their families, but may also help them become the farmers of the future.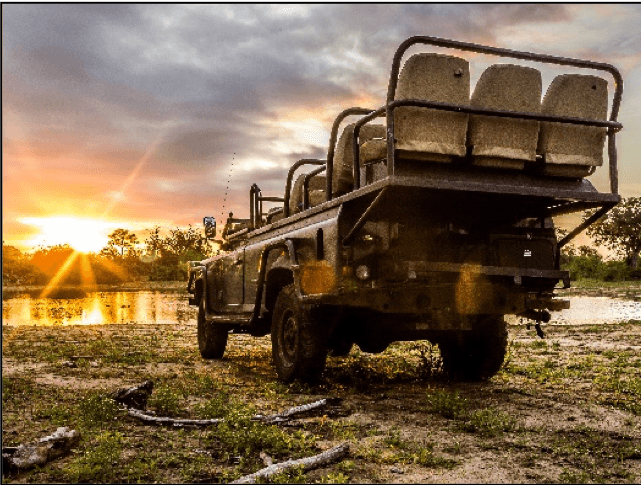 Research Drives 
Join our qualified guides and research team on game drives in search of the Big 5 and a variety of Africa's wildlife. Observe and collect data that ensures our vital records are maintained. Using our detailed ID kits, you will identify individuals in the field and monitor their behaviors and movements. You will be recording data using our comprehensive data sheets, which help build our ongoing research database.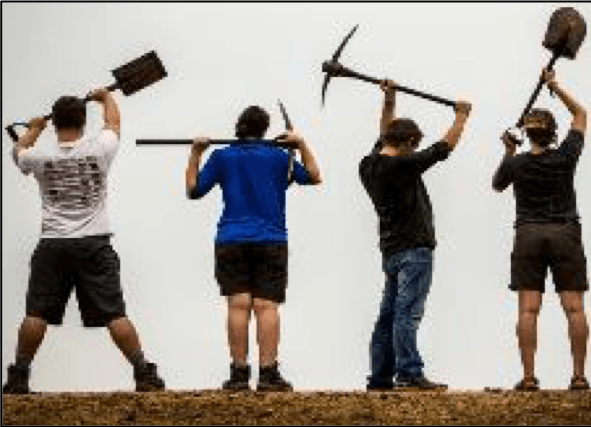 Conservation Work
We need your help to, remove invasive plants, conduct snare sweeps and return the land into a habitat for which the wildlife can flourish.
Don't worry about your physical ability, we have a role for everyone and many hands are needed.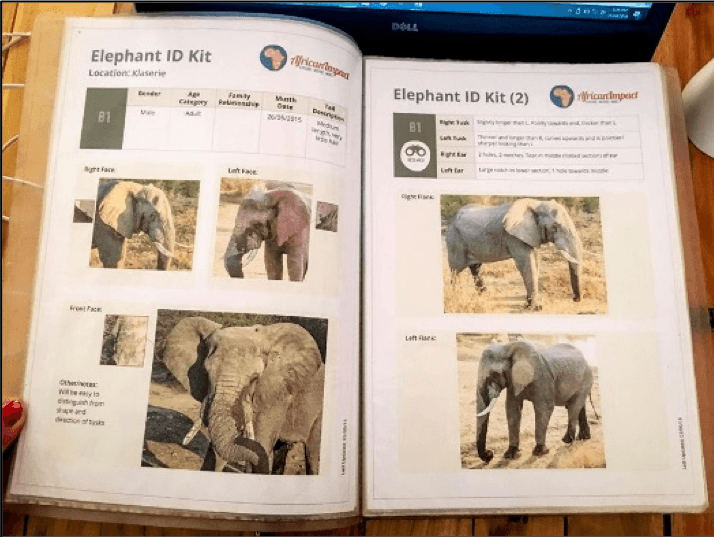 Devil in the Detail
You will help to compile and analyse the data that has been collected on your research drives. Using whisker patterns, scars and ear notches you will understand how to distinguish individuals. This data will be used not only to create maps and reports but can also be used to provide information and vital statistics for conservation education lessons.
Why You Should Join
Be part of a team monitoring the movements and behavior of elephant herds, lion prides, elusive leopards, endangered rhino and the always impressive buffalo
Help with important conservation initiatives, such as removing invasive plants and conducting snare sweeps
Join reading clubs that provide one-on-one educational support to help local children's English development
Plan and deliver fun, exciting and informative conservation lessons to help improve knowledge and inspire interest wildlife and the environment.
Uplift schools by creating and maintaining vegetable gardens to support vital feeding programs and income generation
Be involved with sustainable development that support the UN Global Goals
Live in your own private lodge within the world-famous Greater Kruger Area
Explore the Blyde River Canyon, take in the breathtaking Panorama Route or add another stamp to your passport by visiting the intriguing landlocked country of Swaziland over your weekends.
Immerse yourself in the real South Africa, learning from her unique nature and rich cultural heritage
Make friends for life with other International volunteers!
During your time with us, we will get you involved in different and exciting activities:
Go on the famous Panorama Route, which is a scenic route along Mpumalanga Escarpment with Blyde River Canyon, the third largest canyon in the world
Go on an adventure in Blyde River Canyon that include extreme hiking, a boat trip or micro light flight
Go on a day safari with an experienced guide in the famous Kruger National Park, South African's largest game reserve
Enjoy a fantastic day learning about the Shangaan culture, language and history through dance and music
Go on an afternoon town trip in to Hoedspruit, grab an ice cream, do some souvenir shopping and pick up some yummy snacks for the following week
Get an extra stamp in your passport and explore Swaziland, in the wonderful Mlilwane Game reserve filled with numerous animal species and stunning flowers
Relax by the pool, watch a movie or challenge your fellow volunteers and staff to a game of touch rugby
Details
Duration:  2 – 12 weeks
Countries: South Africa
Experiences: Volunteering
Ages: 17 and up
Experience Requirements:
Genuine love and concern for people and the environment
Enthusiasm, and interest in wildlife and the natural environment
Good understanding of English
You must be in good physical health, as you will be expected to participate in physical activities
Ability to work as part of a team, be flexible and cooperative
**Note: Patience and enthusiasm are essential for this project J (a laptop is highly optional).
Dates: 12 & 26 March | 9 & 23 April | 7 & 21 May | 4 & 18 June |    2, 16 & 30 July | 13 & 27 August | 10 & 24 September | 8 & 22 October | 5 & 19 November
South African School Term dates:
24 July – 29 September
9 October – 6 December
During the weeks of the school holidays there will be holiday club.
Price: 
2 weeks – $2,077.00
3 weeks – $2,636.00
4 weeks – $3,195.00
5 weeks – $3,754.00
6 weeks – $4,313.00
7 weeks – $4,872.00
8 weeks – $5,431.00
9 weeks – $5,990.00
10 weeks – $6,549.00
11 weeks – $7,108.00
12 weeks – $7,667.00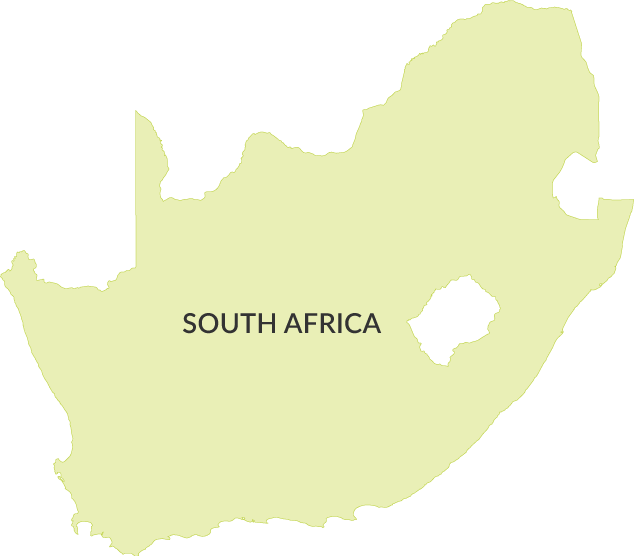 A Typical Volunteer Week
Mon
AM: Research – Game Drive/ data collection. Elephant Presentation followed by Team Meeting.

PM: Community Lesson Planning

Tues
AM: Conservation – Invasive Plant Removal. Community Lesson Planning

PM: Research –   Game Drive.  Night Research Drive/Overnight Camp.

Wed
AM: Research –  Game Drive. Break Up Camp and Return to Lodge

PM: Community – Conservation Club. Chill by the Fire.

Thu
AM: Community – Gardens. Shangaan Language Lesson followed by Project Work.

PM: Community – Reading Club. African Sundowners.

Fri
AM: Research –  Reptile Center. Project work – ID kits/data entry

PM: Optional Town Trip. Braai Night

Sat – Sun
Cultural Tour with Lunch. Relax by the pool.

Sunday attend optional trips
Please contact us if you have any questions!
Accommodations
During your volunteering, you will stay at our base within the Greater Kruger Area, Dumela Lodge, a spacious thatched lodge boasting a large swimming pool and situated on 18 hectares of land.
This beautiful landscape serves as home to impala, bush pig, nyala and a great diversity of birdlife. Here, you will dine, relax and socialize.  We don't know of a better place to sit around a campfire and admire the stars.
Dumela means "hello" in Northern Sotho (pronounced "sootoo"). The lodge is situated on an 18-hectare private reserve and surrounded by wilderness and private game reserves. It is home to Vervet Monkeys, Impala, Warthog, Bush Buck, Nyla, the occasional leopard and numerous birds to name but a few.
Situated in the heart of South Africa's famous Big 5 Greater Kruger Area, we are surrounded by game reserves including the world-renowned Kruger National Park which is just 45 minutes from the lodge.
The nearest town is Hoedspruit, which is a 30-minute drive from our lodge and a great place to spend some relaxing downtime. We run an optional weekly town trip on Fridays. This will give you the chance to visit supermarkets, souvenir shops or simply spend some time relaxing with a coffee or ice-cream
WHAT'S INCLUDED
  Airport Collection and drop off on arrival and departure
Wi-Fi available for an additional fee, but you will need your own Wi-Fi compatible device. (Approx.: R350 for 2 weeks or R600 for 4 weeks)
Laundry @ R60 per load
All your daily transport to the project sites
3 meals a day (Monday to Friday) from our team of great chefs
A full-time housekeeping service and 24-hour support
Comfortable shared accommodation
A great experience with the opportunity to make new friends!
WHAT'S NOT INCLUDED
Items of a personal nature, personal insurances, visas and gratuities
 Gratuity
Optional extra activities, not specified above
Optional Tours and Trips
From extra opportunities to see the Big 5, adrenaline-pumping activities, to exploring some of the most stunning landscapes around, our weekend tours will give you an opportunity to relax and see more of what this area has to offer.
Below is a selection of some of the tours we offer.
Panorama Route – From R950
With one breathtaking view after another you will meander your way along the mountain tops to Gods Window. Enjoy the sights of the world's third largest canyon, see the three rondawels, explore African curios markets, admire the circular sculptures of Bourke's Luck canyon and much more.
Horse Riding– from R950
Go for a magical leisurely ride in the African Bush. This is your chance to experience the African Bush in a unique way and if you're lucky you'll have the chance to get up close with plains game. It doesn't matter if you're an expert or a novice horse rider, anyone can join in the fun.
Bush walk and tracking adventure – from R2250
Awaken your senses and let our head guide Jason take you on a walk into the bush. Spend the night camping in Klaserie, enjoy an amazing braai cooked by the braai master himself and learn more about the bush from an exciting new perspective.
Swaziland – From R3200
As small as it is landlocked, Swaziland is an exciting destination to visit. Swaziland makes up for its size with its diverse range of attractions and spectacular mountain landscapes. Spend your weekend in a plains game reserve, go on a hike, a horse ride or a guided mountain bike trail.
Kloofing/Extreme hiking – From – R750
Explore the Blyde River Canyon on foot and set your pulse racing with this unique form of hiking. It's time to get the adrenaline pumping and is ideal for the adventurous. Hike your way down a small gorge and jump into deep crystal clear spring water.