Project Description
The Maasai Mara forms the northernmost part of the Serengeti-Mara ecosystem. It is home to the big-5, most of Africa's large mammal species, famous for its population of big cats and most importantly the annual wildebeest migration – the greatest wildlife spectacle on earth.
Africa's wildlife is declining rapidly due to a number of reasons such as human-wildlife mitigation. The great migration, the biggest and most species-diverse migration in the world, has seen its 1.3 million wildebeest, 200,000 zebra and hundreds of thousands of Thompson gazelles, decline drastically in the last 30 years. Thanks to human population growth, expanding agriculture, poaching and fencing we could lose the migration in less than 5 years.
Big cats have found their hunting grounds reduced, and forced to hunt livestock, they are coming into contact with local communities more frequently. Data collection on the movements of these big cats is critical in learning how to protect both the communities and wildlife, making it possible for predators and people to co-exist.
Together with African Impact, you will be assisting wildlife researchers and scientists in the Mara Naboisha Conservancy which borders the Maasai Mara National Reserve. We are pioneers in conservation volunteering in the conservancy and are making a positive impact in the Maasai Mara.
As a volunteer you will be actively involved in exciting conservation and wildlife research activities. You will also be involved at the Koiyaki Guiding School helping to train young Maasai to become qualified safari guides, and helping run wildlife classes at the local Maasai schools.
The Maasai Mara ecosystem is home to the greatest number of wildlife anywhere on earth, and we must do everything we can to protect it. Join this project and make your impact on Africa's wildlife. (Figures: Voice of the Mara Magazine: 2016)
Location Highlights
This remote volunteer project is located in the Naboisho Conservancy in the heart of the Maasai Mara ecosystem just north of the National Reserve. The conservancy is a protected area that allows wildlife to move over 20,000 hectares. It is part of a greater conservation area, made up of other wildlife conservancies as well as the Maasai Mara National Reserve itself which is home to the great wildebeest migration which happens from around Jul-Sep. It is also one of Kenya's prime wildlife viewing areas and is renowned as the best place in the world to see big cats.
The Work You'll Be Doing
Big Cat Monitoring
The Maasai Mara is home to large populations of all three big African cats – lion, leopard and cheetah. As a volunteer you will monitor the big cats on a daily basis. The data you collect will be used to support the conservancy management as we work to balance the needs of the Maasai, tourism and wildlife. You will also be actively involved in an exciting and pioneering leopard population survey
Wildlife Counts
Because there is a great need for consistent and accurate data on wildlife numbers in the conservancy, you will go on regular game counts with our experienced team, you will collect data in order to measure the numbers of wildlife species in the conservancy.
Conservation Work
Volunteers play an important role in conservation projects like road identification, erosion control, alien plant removal, recording new species and wildlife monitoring.
What Else Will I Be Involved In?
In partnership with Elephant Voices, we aim to build a network of knowledge about elephants in the Maasai Mara ecosystem, working together to monitor and protect them. Volunteers will be responsible for collecting observations on the location, size and composition of groups. You will also be actively involved with the Koiyaki Guiding School, interacting with students on daily game drives and weekly interactive sessions.
Why Should You Join?
Volunteer in the Maasai Mara – the greatest safari destination in the world!
Research and monitor lions, leopards and cheetahs in their natural environment
Live in the wilds of Africa in a remote, authentic safari camp
Discover the great plains of Kenya, teeming with elephants, hippos wildebeest, giraffe, zebra, antelope and birds
Learn new skills from our experienced Maasai guides as you collect crucial wildlife data numbers in the field
Work side-by-side with the Maasai people, as they share their bush knowledge and ancient traditions
Play a huge role in conservation by assisting with ongoing conservation initiatives like creating waterholes, building erosion fences and controlling soil erosion
Work together with the Koiyaki Guiding School to train young Maasai students to be safari guides and empower their community
Help local communities to value their precious environment with conservation workshops
Witness the annual great wildebeest migration – the most spectacular wildlife display on earth!
Immerse yourself in Maasai culture as you make friends with members of the tribe
Indulge in a luxury weekend at our neighbouring eco-safari lodge
Adventure in the Maasai Mara on the weekends
Make friends for life with the other international volunteers
A trip to Kenya wouldn't be complete without seeing the greatest wildlife show on earth – the Annual Wildebeest Migration in the Maasai Mara National Reserve. Usually between Jul-Sep but even outside this season you will still see great numbers of wildebeest, zebra and other antelope on the plains which makes East Africa so iconic!
Fly in a hot-air Balloon over the Maasai Mara National Reserve and during the Migration
Treat yourself to a luxury weekend at our neighbouring safari camp, the Eagle View at discounted volunteer rates
Explore other parts of Kenya or neighbouring Tanzania before you fly home
Details
Duration:  2 – 6 weeks
Countries: Kenya
Experiences: Volunteering and Conservation
Ages: 17 and up (17 with parental permission)
Experience Requirements:
Genuine love and concern for people and the environment
Enthusiasm, and interest in wildlife and the natural environment
You must be in good physical health, as you will be expected to participate in physical activities
Ability to work as part of a team, be flexible and cooperative
**Note: Patience and enthusiasm are essential for this project J
Project Starts: Every Other Monday during selected dates
Dates: 12 & 26 March | 9 & 23 April | 7 & 21 May | 4 & 18 June | 2, 16 & 30 July | 13 & 27 August | 10 & 24 September | 8 & 22 October | 5 & 19 November | 3 December (2 weeks maximum stay on last arrival date)
Price:
2 weeks – $2,311.00
3 weeks – $2,933.00
4 weeks – $3,555.00
5 weeks – $4,177.00
6 weeks – $4,799.00
7 weeks – $5,421.00
8 weeks – $6,043.00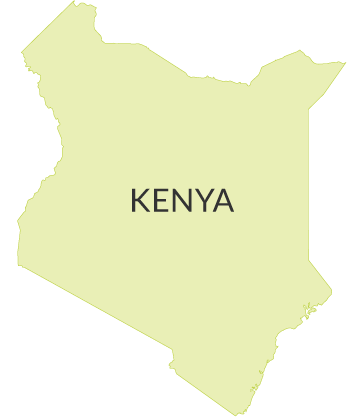 A Typical Volunteer Week
Mon
AM: Big Cat monitoring or  Working at the Koiyaki Guiding School during term time.

PM: Data entry and Big Cat monitoring

Tues
AM: Woodlands Game Count and Big Cat Monitoring

PM: Data entry and Big Cat monitoring

Wed
AM: Conservation Work

PM: Data entry and Big Cat monitoring

Thu
AM: Plains Game Count and Big Cat Monitoring

PM: Data entry and Big Cat monitoring

Fri
AM: Conservation Work

PM: Community work at a local primary school during term time or Big Cat monitoring

Sat – Sun
Your weekends are free for relaxing and exploring. Why not head out on one of the best safaris in Africa to see the Great Wildebeest Migration?

Or how about a guided walk, a hot-air balloon safari or a luxurious weekend enjoying the spectacular views at our neighboring safari camp? Volunteer discounts available.
Please contact us if you have any questions!
Accommodations
You will be staying in our volunteer house in Limuru on Sunday night, and leave for the Mara on Monday morning at 8am. You should book an evening departure flight on the Monday that your project ends, your flight will need to fly out after 9.30pm. If you are not able to get a departure flight on Monday evening, we can arrange for you to spend the extra night at our cottage in Limuru, for an additional fee of US$50 to cover your food and accommodation for that night.
Once you arrive You will be living in a beautifully authentic safari camp in the heart of the bush where animals roam right through the camp. Listen to lions roaring in the distance and the serene sounds of the bush at night before waking up on your early game drives. The camp offers shared rooms or private safari tents if you prefer to experience the real outdoors! You will be provided with mosquito nets, towels, daily housekeeping, hot showers in our ablution block. All your meals are included, cooked by our excellent chef and you will have 24-hour support from our experienced project team.
WHAT'S INCLUDED
  Airport Collection and drop off on arrival and departure
Wi-Fi available at the Brackenhurst Centre for a small fee
Laundry
All your daily transport to the project sites
3 freshly cooked meals a day
A full-time housekeeping service and 24-hour support
Comfortable shared accommodation
A great experience with the opportunity to make new friends!
WHAT'S NOT INCLUDED
Items of a personal nature, personal insurances, visas and gratuities
 Gratuity
Optional extra activities, not specified above
Optional Tours and Trips
Maasai Mara Game Reserve Safari – Full day safari into the Game Reserve that's home to the black rhino, one of the few species you won't see on the project. Between July and September, the Reserve plays host to the Great Migration of Wildebeest crossing the Mara River from the Serengeti in Tanzania. Lunch included.
Balloon Safaris – Enjoy an unrivaled view from above with a half-day hot air balloon safari over the Mara Reserve. Champagne breakfast included.
Guided Walking Tour – A 2-hour walking safari through the conservancy guided by local Maasai wildlife experts. Choose either a sunrise or sunset walk – both times when the animals are most active.
Hill Hike –  Full-day hike up to a nearby peak overlooking the conservancy in all its glory.
Join a local Maasai guide who will take you on a strenuous but rewarding trek that offers breath-taking 360° from the top.
Eagle View Camp Overnight Stay – Enjoy half-board accommodation (dinner and breakfast) at this wonderful lodge overlooking a huge expanse of the conservancy (excludes game drives).