Project Description
Dolphin tourism is booming in Zanzibar. However, there are no tourism regulations here and the dolphin species that call these crystal waters home are at risk.
Based in the beautiful and remote fishing village of Kizimkazi in the Menai Bay Conservation Area, our Dolphin Research Project involves working with the local community to promote marine conservation and the protection of the dolphins and their habitat.
We've developed Ethical Dolphin Tour workshops, which our volunteers help run, that educate local boat drivers on dolphins, their behavior and how to run a responsible tour. Our workshops have been given the green light by the government and we are working with tour operators to encourage them to use ethical boat drivers.
Together with the Institute of Marine Science Zanzibar, our volunteers help with monitoring how human-dolphin interaction affects the way the dolphins live and behave. Promoting sustainable dolphin tourism in the area by empowering the local community can go a long way to protecting these amazing animals.
Menai Bay is famed for its dolphin populations and the sea teems with hundreds of different species of fish. With crystal clear waters, pristine white beaches and close dolphin encounters coupled with the impact you will have on the community this is an experience of a lifetime.
Location Highlights
Zanzibar is a fascinating place filled with pristine beaches, luxurious resorts, exotic wildlife and the cultural melting pot of Stone Town. It is a very diverse place with warm and welcoming people and a very different culture to mainland Tanzania. It truly is African Impacts most beautiful destination! As well as the numerous beaches, resorts and islands that you can enjoy on boat trips from Jambiani, Stone Town offers a unique insight into the history and culture of Zanzibar.
With a mix of European, African, Asian and Arabic culture, it's an eye-opening place to spend the afternoon exploring the narrow alleyways, old architecture or just sipping on a cold drink on a roof-top terrace bar as the sun slowly goes down.
The Work You'll Be Doing
Dolphin Research
Volunteers assist in monitoring dolphin numbers, behavior, feeding patterns, reaction to humans, tourist numbers and tourist-dolphin interaction. This gives us vital data for our academic partners at the Institute of Marine Science and the local government in their fight to protect the species.
Swim with Dolphins
This is a true bucket-list experience. Swimming with dolphins in their natural habitat gives you the chance to see how these encounters can be done in an ethical and sustainable way. You'll get to see the difference between ethical dolphin tours and the mainstream tours that are common on the island.
Marine Conservation 
You'll get the chance to snorkel through the stunning reefs conducting coral reef bleaching surveys to monitor the effects of global warming. You will also monitor fishing activity at the local fish market to collect data for local project partners.
Education & Empowerment
Raise awareness on dolphins, whales, sharks, and other marine life by setting guidelines and creating a network of information available to tourists, hotels, tour operators and guides. You will also help run our Marine Conservation Club where you will teach teenagers from the local high school about the environment, conservation issues and initiatives.
What Else Will I Be Involved In?
There are loads of ways to get stuck into community projects. Work in the gardens, plant trees, run sports and games with the nursery school children, help out on beach clean-ups and with repairs at the local school.
Why Should You Join?
PROJECT ACTIVITES
Monitor dolphin behavior in the stunning Kizimkazi area of Zanzibar
Swim with dolphins in their natural environment and witness behavior – undisturbed from tourists – on a close wildlife encounter you will never forget!
Survey the impact of tourism on dolphin behavior that helps to promote eco-tourism around Zanzibar
Run workshops with local boat and tour operators educating them on ethical dolphin tourism
Snorkel Zanzibar's beautiful coral reefs that are teeming with fish and marine wildlife, while collecting data on coral bleaching
Watch humpback whales if you're lucky enough to spot them (Season runs from July to September)
AND THERE'S MORE…
Live and work in a picturesque beach-side fishing village
Snorkel and scuba dive in some of the world's most spectacular coral reefs
Adventure through Jozani Forest, canoe through mangroves and search for red colobus monkeys
Enjoy sunset BBQs on the beach
Experience the culture and traditional way of life by enjoying a home-cooked meal with local families
Explore the rich heritage of Zanzibar by visiting the historical Stone Town city and enjoying the famous Spice Tour
Make friends for life with the other international volunteers!
Other Activities:
During your free time, you can enjoy some incredible attractions around the island, as well as go on safari to the famous Serengeti and Ngorongoro Crater National Parks, which are perfect for a weekend getaway or a pre/post project trip on the mainland. You could even climb the mighty Mount Kilimanjaro!
Here are a few suggestions of things to do:
Go snorkeling and scuba diving off Zanzibar Island's coast.
Visit the UNESCO World Heritage Site of Stone Town on a city tour or the famous Spice Tour.
Stay in a jungle lodge in Zala Park Conservation Area and get to know the local wildlife.
Enjoy stunning sunsets and BBQs on the beach.
Water sports lovers can enjoy kite surfing, paddle boarding and surfing.
Head out on a Safari Blue Island Tour, snorkel and tuck into a picnic lunch.
Experience a Full Moon Party in Kendwa Rocks.
Challenge yourself on a 5-day trek up Africa's highest peak – Mount Kilimanjaro. That's one to write home about!
Visit the best safari destinations in the world, whether it be the Serengeti National Park, Ngorongoro Crater or Amboseli National Park.
Details
Duration: 2 – 8 weeks
Countries: Tanzania
Experiences: Volunteering
Ages: 17 and up (17 with parental permission.)
Experience Requirements:
Genuine love and concern for people and the environment
Enthusiasm, and interest in wildlife and the natural environment
Good understanding of English
You must be in good physical health, as you will be expected to participate in physical activities
Ability to work as part of a team, be flexible and cooperative
You must be able to swim!
Project Starts: Every Other Monday during selected dates
Dates: 12 & 26 March | 9 & 23 April | 7 & 21 May | 4 & 18 June | 2, 16 & 30 July | 13 & 27 August | 10 & 24 September | 8 & 22 October | 5 & 19 November | 3 December (2 weeks maximum stay on last arrival date)
Price:
2 weeks – $2,304.00
3 weeks – $2,925.00
4 weeks – $3,545.00
5 weeks – $4,165.00
6 weeks – $4,785.00
7 weeks – $5,405.00
8 weeks – $6,025.00
9 weeks – $6,645.00
10 weeks – $7,265.00
11 weeks – $7,885.00
12 weeks – $8,505.00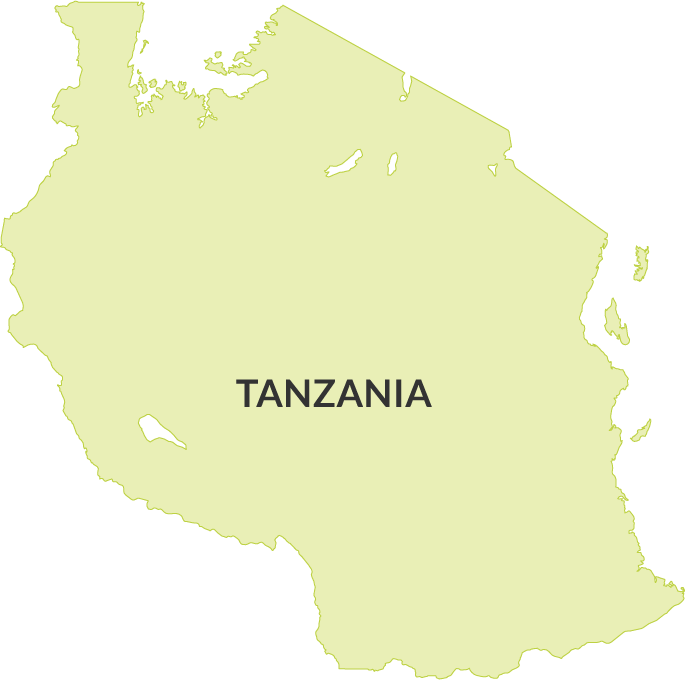 A Typical Volunteer Week
Mon
AM: Dolphin tourism monitoring and data entry

PM: Task time: creating ethical awareness material, and planning and running workshops

Evening: Free Time

Tues
AM: Dolphin tourism monitoring and data entry. Kiswahili lessons

PM: Ethical dolphin swim and dolphin behavior monitoring

Evening: Presentation on the Charity (THAF) that supports our projects in Zanzibar

Wed
AM: Dolphin tourism monitoring, Fishing, and Activity monitoring. Data entry

PM: Ethical dolphin swim and dolphin behavior monitoring (Week 1). Snorkeling and coral reef bleaching survey (Week 2)

Evening: Culture night! Enjoy a home-cooked local meal at a home in the village

Thu
AM: Dolphin tourism monitoring, Fishing, and Activity monitoring. Kiswahili lessons.

PM: Marine conservation club

Evening: Event evening, games evening or bonfire on the beach.

Fri
AM: Time to get in the water again with snorkeling and coral reef bleaching survey.

PM: Free time to enjoy island life, take a swim in the sea or explore Jambiani's many resorts, restaurants, and beachfront bars.

Evening: Free time!

Sat – Sun
You will also have Saturdays and Sundays "off" to explore and enjoy the many tourist activities in the area.

Activities in Zanzibar: Incredible snorkeling off Zanzibar Island's coral reefs, Search for Red colobus monkeys in Jozani Forest, Do a Stone Town City or Spice Tour, Watch the tropical sunsets and have a BBQ on the beach.
Please contact us if you have any questions!
Accommodations
Jambiani is a stunning, safe beach location where you will have the opportunity to explore village life and the beautiful beach dotted with palm trees. You can swim in the turquoise warm waters, or visit some of the many beachfront resorts, restaurants and cafes to sit back and have a cold drink! Strolling around Jambiani you will constantly hear the phrase Karibu ('you are welcome'), which sums-up island life.
Your marine dolphin research is based in the peaceful fishing village of Kizimkazi, where you will spend most of your days. Just over an hour's drive away from Jambiani is the historical trading city of Stone Town. Wander down the cobbled alleyways – along twists and turns – that will lead you to a fascinating mix of African, Arabic, Indian and European culture. Step back in time to experience the heart and soul of this enchanting island.
You will be staying at our volunteer house in the picturesque Jambiani village, directly on the beach. There is no better place to wake up and watch the sunrise over the Indian Ocean! We offer shared en-suite accommodation with a balcony overlooking the sea. Our Project Coordinators live on the premises to provide you with all the support you need and our team of excellent chefs cook you three delicious meals a day.
WHAT'S INCLUDED
  Airport Collection and drop off on arrival and departure
Internet is available at the house for a cost of 3000 Tanzanian shillings per hour. A free hour is provided on your arrival
$5USD (10,000 Tanzanian Shillings) – undergarments NOT included. Facilities provided for own-washing at no cost
All your daily transport to the project sites
3 freshly cooked meals a day
A full-time housekeeping service and 24-hour support
Volunteers stay in shared airy rooms with up to 4 volunteers per rooms.
Roof and portable fans provided
A great experience with the opportunity to make new friends!
WHAT'S NOT INCLUDED
Items of a personal nature, personal insurances, visas and gratuities
 Gratuity
Optional extra activities, not specified above
Optional Tours and Trips
Stone Town Tours
City Tour – half day guided walking tour of the city. Price: $15 per person
Spice Tour – half day guided tour of Spice Farm; incl.transport, guide, fresh fruit tasting & entrance fee. Price: $25 per person
Prison Island – A 'must-do' boat trip for snorkeling, beach lounging, and petting giant tortoises. Price: $25 per person
Safari Blue Island Tour
One of the most popular tours. Full day tour including dhow & ngalaw boat sailing, snorkeling gear, swimming in a lagoon, fresh fruit, seafood buffet lunch, and return transport Price: $70 per person
Scuba Diving Course or Trip
Get qualified with a PADI Open Water course and dive some of Zanzibar's colorful coral reefs that are teeming with marine life. Buccaneer Diving offer 15% discounts for volunteers.
Price: Around $500 for a 3-day course Already qualified? book a single dive from around $70
Jozani Forest Tour
One of the last remaining sanctuaries in the world to see red-colobus monkeys and Zanzibar's first national park. Get up-close-and-personal with Zanzibar's exotic wildlife! Price: $10 entrance fee
Zala Park Jungle Lodge
Spend the night in this ecological lodge after kayaking through the mangrove forest and waking up to the call of nature. Choose between a jungle or mangrove lodge but watch out for the bush babies! Price: $20 per person
Full Moon Party
Let your hair down for the weekend in Kendwa Rocks, as the full moon arrives, so do the party-goers. Party all night until the sun comes up! Price: $10 entrance fee
Serengeti National Park, Ngorongoro Crater
Tanzania boasts some of the best safari destinations anywhere in Africa! If you fancy swapping your board shorts or bikinis for hiking boots and binoculars after your project you are in the right place. Price: From $650 3 day camping safari