Project Description
Kenya's huge population is greatly affected by the ongoing struggle of poverty and unemployment. It's education and infrastructure severely suffers from a lack of teachers, overcrowded schools, no resources and poor quality education. Education is widely considered as the key to development and despite the Kenyan government's effort towards the realization of Education for All (EFA); it continues to experience a number of challenges.
There is a desperate need for volunteers who have the passion to help underprivileged communities and improve the current situation in Kenya. African Impact aims to provide a supporting role and with the help of volunteers, we aim to enrich the learning process for all involved by working closely with the teachers to establish and enhance lessons plans which promote active participation and understanding.
You will often find the only tool you have is the blackboard and a piece of chalk which can be challenging but you have the freedom to use your creativity and think of other exciting teaching aids and most of all enrich children's learning experience to better their chances of gaining employment after school and for a better future.
You will build relationships with your supporting teachers to assist in implementing new teaching materials by combining your new ideas – such as songs, games, and activities – with the teacher's classroom knowledge to create an effective learning experience for the students and develop their learning.
You do not need any previous teaching experience to participate on this project, just the enthusiasm to make a difference to the lives of so many disadvantaged children and offer them more positive future opportunities.
Location Highlights
Outdoor lovers will feel at home here. With over 15km of well-mapped nature trails traversing the grounds, choose to walk, run or peddle under dense indigenous forests and through endless rolling tea fields. Keep an eye out for the occasional colobus monkey glancing your way and see how many of the 187 species of birds you can identify. Sports facilities are also available if you feel you haven't quite sweated enough.
Just a short walk away, an all-day café serves up all the favourites as well as excellent wood-fired pizzas with an eclectic selection of toppings! Feel free to sit indoors or head outside to the patio tables and hammocks situated in the well-tended garden. Wi-fi is also available, as is a large gift shop full of locally made handicrafts.
The Work You'll Be Doing
Teaching in Schools
You will spend time assisting in the classroom, working with the children before becoming more actively involved by taking on the instruction of a lesson under the guidance of the teachers. You will also take part in some group work for children who struggle to keep up with the rest of the class.
Arts & Sport Activities
There are very limited resources geared towards extracurricular activities in Kenyan education. A little creativity by volunteers can go a long way for physical education, music, drama, poetry, drawing, painting, and lots more to stimulate child development.
Reading Club
You will be involved in running reading clubs to develop literacy skills, armed with your box of books, you will help give the children the extra support they need by helping with difficult words, encouraging them as they read.
What Else Will I Be Involved In?
With poor infrastructure and a lack of municipal services available in the communities and little opportunity for adequate hygiene, children are often not taught necessary self-care or the responsibility to keep their environment clean. The goal of our Green Club is to change the attitude by creating community mobilization and raise awareness on taking care of themselves and their environment by working with teachers in planning and running life skills workshops. You will also be involved in Holiday Club at certain times of the year which is extremely important as it offers students valuable time to catch up on learning. It also gives young people a safe environment to spend their holidays, having fun and providing additional education.
Why Should You Join?
Enhance the learning environment in pre and primary schools, orphanages and by working with teachers and sharing your skills to support disadvantaged and vulnerable children
Teach basic English to children with the support of local teachers
Provide individual attention to children who are in need of extra help and support
Create interactive ways to teach English and develop life skills workshops in health, safety, nutrition, first-aid and general hygiene
Support community projects such as school refurbishments, cooking, cleaning, chopping wood and gardening!
Immerse yourself in the local community while gaining teaching experience in a challenging environment which is under-resourced and under-staffed
Get a taste for Kenya's ethnically diverse vibrant culture – even learn some Swahili!
Day trip through various national parks to see stunning landscapes and get a chance to see the majestic Mount Kilimanjaro and some of Africa's most iconic wildlife
Take a walk on the wild side of the city in Nairobi National Park, right on your doorstep
See and learn about orphaned elephants at the Elephant Orphanage
Get up close and personal with giraffes at the Giraffe Sanctuary
Stroll bare-footed along the white sands and turquoise warm waters of Kenya's tropical coast
Adventure in the Maasai Mara to witness the annual wildebeest migration on the weekend
Visit Nairobi National Park – the only national park in the world that borders a capital city!
Spend time with orphaned elephants at the Elephant Orphanage
Get up close-and-personal with giraffes at the Giraffe Centre
Step into paradise on Diani Beach along Kenya's tropical coast
Witness the greatest wildlife show on earth – the Annual Wildebeest Migration in the Maasai Mara National Reserve. (Usually between Jun-Nov)
Details
Duration:  2 – 12 weeks
Countries: Kenya
Experiences: Volunteering
Ages: 17 and up (17 with parental permission.)
Starting Point: Limuru
Ending Point: Limuru
Project Starts: Every Monday during selected dates
Dates: March | 2, 9, 16, 23 & 30 April | 7, 14, 21 & 28 May |4, 11, 18 & 25 June | 2, 9, 16, 23 & 30 July |6, 13, 20 & 27 August | 3, 10, 17 & 24 Sept | 8, 15, 22 & 29 Oct |5, 12, 19 & 26 Nov |3 December
All itineraries can be customized
Price:
2 weeks – $1,712.00
3 weeks – $2,173.00
4 weeks – $2,635.00
5 weeks – $3,096.00
6 weeks – $3,557.00
7 weeks – $4,018.00
8 weeks – $4,479.00
9 weeks – $4,940.00
10 weeks – $5,401.00
11 weeks – $5,862.00
12 weeks – $6,323.00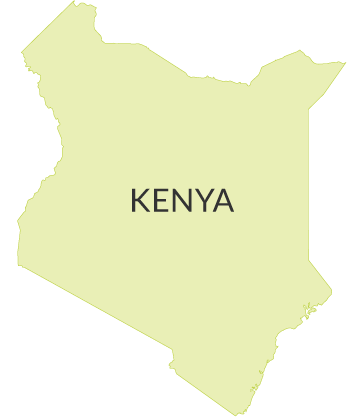 A Typical Volunteer Week
Mon
In the Morning: Assist at a local pre-school.  Assist at a local primary school.

In the Evening: Arts & Crafts in a primary school. Indoor or outdoor games and activities

Tues
All Day: Assist at a local pre-school.

Assist at a local primary school. Indoor or outdoor games and activities

Wed
In the Morning: Assist at a local pre-school.  Assist at a local primary school.

In the Evening: Get a taste for Kenya on a cultural experience as you sample the local foods and meet some of the locals as you tour Limuru town.

Thu
In the Morning: Assist at a local pre-school.  Assist at a local primary school.

In the Evening: Creative lesson planning and ideas.

Fri
 In the Morning: Combined Project in a school or orphanage

In the Evening: Experience the tastes, smells and sounds of a local Maasai village market and take home some souvenirs

Sat – Sun
Your weekends are free for relaxing and exploring. Why not head out on one of the best safaris in Africa to see the Great Wildebeest Migration in the Maasai Mara?

Or how about visiting Amboseli National Park to see mount Kilimanjaro, an Elephant Orphanage, a Giraffe Centre, Nairobi National Park, Cresent Island, Diani Beach, Mount Longonot, Hell's Gate or for some culture Nairobi National Museum. Volunteer discounts available
Please contact us if you have any questions!
Accommodations
Your home away from home whilst volunteering on this project will be a lovely cottage on the premises of the picturesque Brackenhurst Centre – an ideal location with breath-taking surroundings. You will be staying in comfortable shared rooms with shared bathrooms and hot showers. You can enjoy recreational activities in the Brackenhurst Centre such as volleyball, tennis, walking trails through the indigenous forest, catching up with wi-fi and tasting some local treats at the cafe or just taking in the magnificent view. You will be provided with towels, daily housekeeping and all your meals are included, cooked by our excellent chef. You will have 24-hour support from our experienced project team who are never too far away.
WHAT'S INCLUDED
  Airport Collection and drop off on arrival and departure
Wi-Fi available at the Brackenhurst Centre for a small fee
Laundry
All your daily transport to the project sites
3 freshly cooked meals a day
A full-time housekeeping service and 24-hour support
Comfortable shared accommodation
A great experience with the opportunity to make new friends!
WHAT'S NOT INCLUDED
Items of a personal nature, personal insurances, visas and gratuities
 Gratuity
Optional extra activities, not specified above
Optional Tours and Trips
Nairobi National Park: Entry: US $43 – A stone's throw from downtown, this is a safari with a city backdrop!
Giraffe Sanctuary: Entry: US $10 – Home to over 300 Rothschild's giraffes, view these magnificent creatures up close. There is also an opportunity to hand-feed them from a raised platform.
Elephant Orphanage: Entry: US $5 – Combined with the giraffe sanctuary, this makes a lovely day out. This long-running rehabilitation project cares for baby elephants affected by poaching and habitat destruction.
Nairobi National Museum: Entry: US $12 – Museum showcasing Kenya's rich culture and heritage. Take a leisurely stroll outside through the botanical gardens when you are done inside.
Maasai Mara Safari
Visiting The Maasai Mara National Reserve is a must for most visitors. Renowned for the Great Migration of 1.4 million wildebeest (usually between July and September), 'The Mara' is famous year round for its prolific game-viewing and abundance of predators, and boasts the country's highest wildlife density. This is undoubtable one of the greatest wildlife reserves in all of Africa, and it's right on your doorstep.
Price: from US $450pp – US $1000pp+ 3 days/2nights (includes game drives, full board and transport) (Price dependent on accommodation preference, road or air transfer, extras such as balloon safari, duration of stay)
Other National Parks
With over 65 National Parks, Reserves and sanctuaries to choose from, you will be spoilt for choice. Highlights include Mt. Kenya (Meru National Park) and Mt. Kilimanjaro (Amboseli National Park), flamingos on lake (Lake Nakuru National Park), trekking to the crater forest (Mt. Longonot National Park), the Great Rift Valley (Hell's Gate National Park). Not to mention hiking, mountain biking, rock climbing, bird watching, hippo safaris, horse riding, fishing, game walks, and camping!
Kenyan Coast (Mombasa, Diani Beach, Lamu, Malindi, Watamu)
Kenya's coast could easily be called paradise. Just 4 hours from Nairobi, the palm-fringed white sand beaches drop gently down to turquoise waters sheltered by coral reefs. Aside from sunbathing, there's activities like snorkelling, dolphin safaris, dhow cruises (traditional Kenyan boat), fishing, scuba diving and bird watching to name but a few.
We recommend that you make these bookings on arrival. Bookings are subject to availability and prices depend on group size and dates. Please be advised that the above activities and prices are guidelines and are subject to change without notice.