Project Description
HEALTHCARE
Surrounding the town of St Lucia are rural 2 village communities inhabited by 70, 000 people with scarce healthcare facilities.  Clinics are far and few with limited resource and drugs; many have only family members as any support. You will become involved at a grassroots level, with an eye-opening insight of the difficulties and struggles faced by often those most in need. Working alongside nurses and caregivers who intimately understand the current issues.
The prevalence and impact of HIV, Tuberculosis, Malnutrition, Diabetes and High blood pressure are just some issues, that reflect the importance of the work you will do as a volunteer to support, educate and raise awareness  within this rural landscape
REQUIRED EXPERIENCE:
This project welcomes all volunteers, with or without previous healthcare/medical experience or qualifications, and is for anyone interested in learning about healthcare and participating in health promotion activities. Some prior reading on HIV is also highly recommended and a competent level of both written and spoken English is also essential in order to communicate effectively with the patients, clinic staff and local caregivers.
Location Highlights
St Lucia is located near beautiful beaches, lush coastal forests, savannas, and wetlands. The abundance of wildlife and natural beauty in this area of South Africa is incredible. During your stay with us, you will have some fantastic opportunities to explore some of what this area has to offer. With the warm Indian Ocean and Big 5 game reserves all around, amazing marine and wildlife can be found everywhere!
St Lucia is a cute little tourist town. It has a variety of restaurants, coffee shops, roadside craft markets and a supermarket. It is easy to get around St Lucia on foot but it is also possible to hire a bike/car if you wanted to see more. St Lucia is home to the highest concentrations of Hippos and Nile crocodiles in Southern Africa with approximately 1,200 Nile Crocodiles and 800 Hippo. It's not uncommon to see the hippos wandering about the streets at night eating the grass.
How We Make An Impact
Leopard
The leopard is the most widespread and adaptable big cat, but it is also one of the most persecuted. Information on population densities is very limited and the risks facing them are relatively unknown. These graceful animals are now classed as near threatened. With your help, our aim is to understand the relationships between the leopard populations and the local communities. By reducing the human-animal conflict, we can help ensure a sustainable future for South Africa's leopards.
Lion
Arguably Africa's most iconic big cat, these majestic animals are disappearing at an alarming rate and are now classed as vulnerable. Together with our partner ALERT (African Lion & Environmental Research Trust), we monitor pride dynamics and social structure in order to assess the viability of releasing captive-bred lions into the wild to establish new prides and bolster existing ones.
African Wild Dogs
The elegant African wild dog is one of the world's most endangered mammals and it is the second most endangered carnivore in Africa. Hunting and habitat loss means that there are only approximately 6000 left in the wild.  With your help, our aim is to collect location and pack ID data to better understand their territories, pack dynamics and conflict with landowners.
Spotted Hyena
Spotted Hyenas are strong, smart animals that are often misunderstood. These courageous animals are also experiencing a continual population decline. Help us monitor hyena populations so we can better understand their densities, distribution, and behavior.
Jackal (Black Backed And Side Striped)
These cunning omnivores have long been the subject of superstition and although they play a vital role in our ecosystem, they face ever-increasing conflicts with farmers. Help us study these animals and learn about their movements so we can better understand what non-lethal control methods can be used to both safeguard farmers' livelihoods and the jackals' future.
Work You'll Be Doing
Clinic Work
Local clinics are the first point of call for many ailing individuals, and are predominantly run by nurses, with Doctor's visiting once a month. There are several departments, including outpatients for adults and children, HIV and TB services, pharmacy and maternity but these can be severely overcrowded. Volunteers are a huge help, freeing up nurses to consult and treat patients while volunteers man the intake desk, taking blood pressure, weight and directing patients to the correct departments.
Home-based Care / Nutrtition
Home-based Care has brought hope to the lives of many people in the villages of Khula and Eswenalisha by increasing access to provisional healthcare. Alongside local caregivers, volunteers visit homes in these communities to support chronically ill or injured patients that are too sick or poor to get to the clinics. Track progress and assist in administering nutrition programme to malnourished individuals – many with tuberculosis and HIV
This can be at first challenging and confronting but you will gain a wonderful chance to establish a deep relationship with those often forgotten members of the community.
Home Assistance
Some of our patients on Home Based Care and Family Empowerment Program are also in need of additional assistance in their homes. The people we help may be elderly, very unwell or disabled. This is an incredibly rewarding project for all involved, providing support that makes a difference to patient's day to day lives. Our assistance depends on the individual needs of the family but could include helping With moving those that are infirm, cleaning, washing clothes, carrying out house repairs and building/ maintaining gardens.
HIV Education Classes For Adults
An important addition to our services in the local community is to offer HIV education opportunities. Approximately 92% of the local population are living with HIV/AIDS – we never refer to our communities as being infected with HIV, as it affects not only the people that have HIV/AIDS but their families as well. We deliver an informative, structured course that volunteers can add value and passion to. The effect is to pass on knowledge and educate children and local community members in a non-stigmatized manner.
Support Groups
Each week volunteers will be given the opportunity to become involved in community support groups. As part of this upliftment project, volunteers help deliver basic health, lifestyle and nutrition information to a group of adults of all ages. As a volunteer you can encourage the group to seek out positive lifestyle habits and to support each other and their community. Through this activity, you will get to know the people who regularly come to discuss their daily struggles and see life from a different perspective.
Farming
To help encourage positive and healthy living, volunteers also assist in creating and maintaining vegetable gardens for community members in need. These will supply people with much-needed healthy food and encourage them to be more self-sufficient.
Family Empowerment Program
This amazing community outreach project is only made possible through the help of volunteers and it is a unique insight into how traditional Zulu families live. As a volunteer you will bond with each family and learn more about the daily struggles they face, as well as providing essential help in the form of education, nutrition, refurbishment and general home assistance.  In 2015 we provided multiple beds, toilets, gardens and access to clean drinking water to a variety of families.
Building And  Refurbishment
Community buildings in the local villages tend to be run down, particularly in the more rural and remote areas. This project has succeeded in refurbishing community buildings such as schools, orphanages, and day care centers that are in desperate need of repair.
Why You Should Join
Assist in rural clinics and gain insight in local rural healthcare services
Be part of a unique and intimate experience of home-based care for patients with the local caregivers
Enrich and educate through health promoting workshops and support groups
Help raise awareness of preventing the spread of HIV/AIDS and how people can live positively with HIV
Immerse yourself in the local Zulu culture, enjoy a Zulu language lesson and learn all about the traditional customs
Spend your weekends on safari, go out on game drives and have the opportunity to spot lions, elephants, rhinos and more!
The Indian Ocean is just down the road – its stunning beaches and warm waters are filled with a variety of marine life including whales and turtles!
Take a walk down to Sunset Jetty and enjoy the spectacular African sunsets – you never know you might see a hippo or two in the estuary while you're there
Make friends for life with our other International Volunteers!
We know you're going to be working hard during the day but we want you to enjoy your downtime in the evenings and on the weekends. Here are just a few ideas:
Take a day trip – or even an overnight trip! – and go on a safari with an experienced guide in one of the surrounding Big 5 Game reserves
Have a beach day, with a picnic and go snorkeling
Enjoy a fantastic cultural evening learning to dance and play drums Zulu style
Get an extra stamp on your passport. Go on a weekend trip to Mozambique and have the chance to swim with wild dolphins
Stroll to the local Cafés for a coffee, smoothie, milkshake and a homemade cake
Take a walk to the beach or the estuary to watch the African sunsets with hippos in the back ground
Details
Duration:  2 – 12 weeks
Countries: South Africa
Experiences: Volunteering
Ages: 18 and up
Experience Requirements:
Genuine love and concern for people and the environment
Good understanding of English.
You must be in good physical health, as you will be expected to participate in physical activities.
Ability to work as part of a team – be flexible and cooperative.
Project start: Every other Sunday (see scheduled dates below)
Dates: 28 January  / 25 February / 25 March / 22 April / 20 May / 17 June / 15 July / 12 August / 09 September / 07 October / 04 November / 02 December / 30 December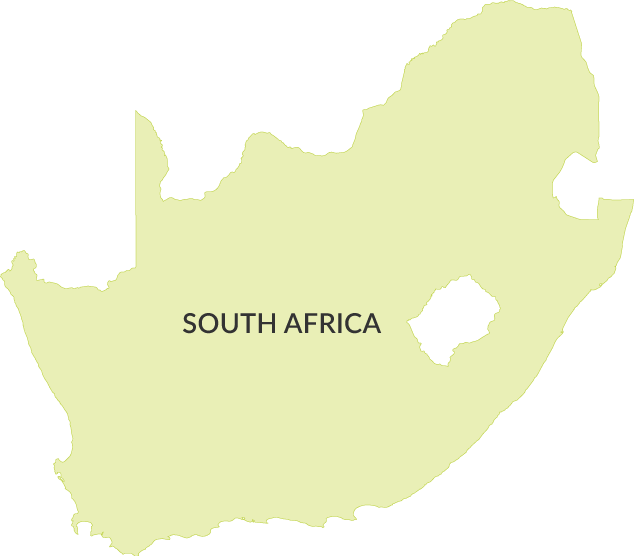 A Typical Volunteer Week
Mon
AM: Clinic/clinic pick-ups

PM: Physio, Stroll to Sunset Jetty for Sundowners

Tues
AM: Clinic

PM: Healthcare planning, Go on a hippo hunt

Wed
AM: Support group/Home Based Care

PM: Family Empowerment/support group, Relax at the volunteer house

Thu
AM: Home Based Care

PM: Family Empowerment/Nutrition, Volunteer Night

Fri
AM: Home assistance

PM: Nutrition, iSimangaliso Night game drive

Sat – Sun
Enjoy a full day game drive at Hluhluwe/Imfolozi game reserve or take a weekend trip to Mozambique for an incredible dolphin swim

Take a short stroll to the local beach and have the chance to spot some amazing marine life. In the afternoon go on an iconic hippo and croc tour and watch a beautiful African sunset.
Please contact us if you have any questions!
Accommodations
Our volunteer house is located in the center of town on the main road when you enter St. Lucia and currently accommodates between 8 and 14 volunteers. It's directly across from a grocery store (Spar), ATM, service station, and within a two block radius of at least five restaurants. A two-minute walk to a pharmacy, bank branch, and local fruit and curio market. There is a night guard and a safe in the office.
The house is surrounded by a large tropical garden which is perfect to relax in. We also have a beautiful pool, a lounge come dining area and a braai area. If you fancy going for a walk in your downtime it takes only 30 minutes' to get to a beautiful beach or to see the breathtaking sunsets over the estuary.
We can cater for most dietary requirements, but please let us know beforehand so we can prepare for your arrival. The food we serve is a mixture of International and South African cuisine. Breakfast is continental style with cereals, toast, jam and peanut butter. Lunch and dinner is normally a hot meal.
We don't provide food on Saturday (lunch or dinner time) or Sunday (breakfast). On these days there is always plenty of yummy leftovers in the fridge, a variety of different restaurants to eat at or if you fancy cooking you can go and grab some ingredients from one of the supermarkets in town.
WHAT'S INCLUDED
  Airport Collection and drop off on arrival and departure
  Laundry @R40 per pillowcase load
All your daily transport to the project sites
3 meals a day (Monday to Friday) from our team of great chefs
A full-time housekeeping service and 24-hour support
Comfortable shared accommodation
A great experience with the opportunity to make new friends!
WHAT'S NOT INCLUDED
Items of a personal nature, personal insurances, visas and gratuities
 Gratuity
Optional extra activities, not specified above
Optional Tours and Trips
Be sure to have your camera ready. Our weekend tours will give you an opportunity to relax and see more of what this area has to offer.
Hippo and Croc Tour – From ZAR250 The best way to learn about the Estuary and its inhabitants is to go on a boat cruise with a knowledgeable guide. This exciting trip will give you the opportunity to discover, observe and learn more about Hippos, Nile Crocodiles and a variety of bird species.
Thanda and Elephant Interaction – Prices depend on season This overnight self-drive allows you to spend the night in a luxurious tented camp at an exclusive 5 star lodge situated in a Big 5 game reserve. You will also get the chance to get up close and personal with Rambo, Rachel and Jabulani, a family of habituated elephants. You will be given opportunity to feed them well as touch Rambo's ears, behind his tusks, between his front legs, and even get to feel his tongue!
Hluhluwe-iMfolozi National Park – From ZAR895 Go on a day long game drive and experience the magic of the South African Bush. This trip involves getting up early but seeing an African Sunrise makes it worthwhile. You may get the chance to see the Big 5 (Lion, Rhino, Leopard, Buffalo and Elephant) and myriad of other animals. If you are lucky you might even get to see one of Africa's most endangered animals, the Wild Dogs.
Night Game Drive – From ZAR450 Night games drives are unique and thrilling. Discover nocturnal animals on a drive into iSimangaliso Wetland Park, South Africa's First World Heritage Site. With the help of a powerful spotlight, you will go in search for some of our more elusive animals. This trip is also your chance to witness one of nature's natural phenomena, the Milky Way.
Zulu Cultural Night – From ZAR150 Experience and learn more about the traditional Zulu way of life. Try on traditional Zulu dress, add more Zulu words to your vocabulary, watch Zulu dancing, fighting and get involved in the action. Round off your experiences with a traditional Zulu meal.
Kosi Bay and/or Mozambique Weekend Trip – Prices depend on season Get away to paradise for one night or two. Swim with dolphins, snorkel in Mozambique and enjoy beautiful white sand beaches. Enjoy solitude, amazing views and an ocean safari in Kosi Bay. Whale watch from July to November, search for nesting sea turtles – November to January and watch baby turtles make their way to the ocean from January to March.