Project Description
Nestled at the foot of the majestic Mount Kilimanjaro (Africa's highest peak and most iconic landmark), is the small and welcoming Maasai community of Moshi that you will call home.
As a volunteer, you will work with one of Africa's most iconic and oldest tribes, the Maasai, supporting members of the tribe who have had little or no opportunity to access education as a child and are suffering as adults to get jobs. Through literacy and English tuition, you will help this friendly Maasai community access their limitless potential!
Our projects take a holistic approach to education. We work with all demographics within the community, from teenagers and adults, to single mothers, widows and people with disabilities. All our projects are designed to address the key needs the community themselves have identified.
If you want to make a huge impact on the lives of a rural community, learn about Tanzanian culture, local tribes and the language, then this is the project for you. On top of that, you'll also get to visit some of the most incredible safari parks anywhere in the world
Location Highlights
Moshi is a buzzing tourist town at the foothills of Mount Kilimanjaro. It's small and friendly and everyone is extremely welcoming and you will feel at home in no time at all! You will encounter many of your students as you stroll around during your lunch break, after project or at the weekend. Moshi is packed with cafes, restaurants, bars and local amenities as well as many hotel lodges with swimming pools where you can spend the weekend relaxing, all within walking distance of the volunteer house. It is also the hub to Tanzania's best safari's locations like Kilimanjaro, Serengeti and Ngorongoro Crater National Parks or if you prefer to take a beach weekend you can get a direct flight to the turquoise waters and white sands of stunning Zanzibar.
The Work You'll Be Doing
Cultural Immersion
Travel to the home of our Maasai students and come face-to-face with the reality of what living in a rural Maasai village is like. Whilst camping in the heart of the community, you will learn about their traditional livelihoods, their fascinating culture, enjoy a bonfire at night and wake up to a magical sunrise over Kilimanjaro in one of the most picturesque locations in East Africa!
Maasai Literacy Program
Many Maasai children don't have the opportunity to attend school, resulting in them being illiterate when they are adults. You will overcome this challenge by teaching Maasai adults to read and write in Swahili, as well as basic English. The impact of this program is immediate and you will see an adult write or read for the first time in their life as a direct result of your hard work.
Foundation English Class
After graduating from our Literacy Program, the students' progress further to our Foundation English Class where you will teach students alphabet sounds, sentence structure and key vocabulary to develop their English. You will help increase their chances of getting a job and a better future.
What Else Will I Be Involved In?
At certain times of the year (during school holidays), you will also work alongside our project staff at our Maasai Youth Empowerment Club; a shelter for girls who are at risk of female genital circumcision and forced marriage. Volunteers run a variety of education and empowerment programs on health topics, confidence-building and decision-making.
Why Should You Join?
Experience the authentic Maasai way of life with a visit to a rural Maasai village in the heart of Kilimanjaro!
Learn about Maasai culture and traditions – their beautiful songs, traditional dances, jumping as well as their rural lifestyles
Support Maasai adults by assisting them to read and write
Get involved in our award-winning Maasai Literacy Programme
Wake up to the view of Mount Kilimanjaro, "The Roof of Africa" every day!
Learn Swahili, the local language of East Africa in order to support your work
Under the shadow of Mount Kilimanjaro, Moshi is right in the heart of some of the most magical safari destinations in the world. It's the perfect location for adventurers wanting to explore the wilds of Africa.

Summit Mount Kilimanjaro on a challenging 6 day hike up the highest peak in Africa.
Hike the slopes of Mount Kilimanjaro on a day trip with stunning views of the peak.
Experience a once-in-a-lifetime safari in the Serengeti, Ngorongoro Crater and Kilimanjaro National Parks.
Take a weekend getaway to crystal seas, white sands and towering palms on Zanzibar island.
Swim under plunging waterfalls surrounding Moshi.
Indulge in a few hours in the hot springs and swim in the warm spring waters.
Tour Moshi village and get to know the local culture, people and delicious food.
Learn about the Historical Chagga Tribe and coffee plantations on the Marangu Cultural Tour.
Learn Swahili, add another skill to your CV and immerse yourself in the culture.
Make friends for life with the other international volunteers
Details
Duration: 2 – 12 weeks
Countries: Kenya
Experiences: Volunteering and Conservation
Ages: 17 and up (17 with parental permission.)
Experience Requirements:
Genuine love and concern for people
You must be in good physical health, as you will be expected to participate in physical activities
Ability to work as part of a team, be flexible and cooperative
Project Starts: Every Other Monday during selected dates
Dates: 12 & 26 March | 9 & 23 April | 7 & 21 May | 4 & 18 June | 2, 16 & 30 July | 13 & 27 August | 10 & 24 September | 8 & 22 October | 5 & 19 November | 3 December (2 weeks maximum stay on last arrival date)
During school holidays, volunteers will focus on holiday clubs and/or community projects
Price:
10 days – $1,284.00
2 weeks – $1,427.00
3 weeks – $1,811.00
4 weeks – $2,195.00
5 weeks – $2,579.00
6 weeks – $2,963.00
7 weeks – $3,347.00
8 weeks – $3,731.00
9 weeks – $4,115.00
10 weeks – $4,499.00
11 weeks – $4,883.00
12 weeks – $5,267.00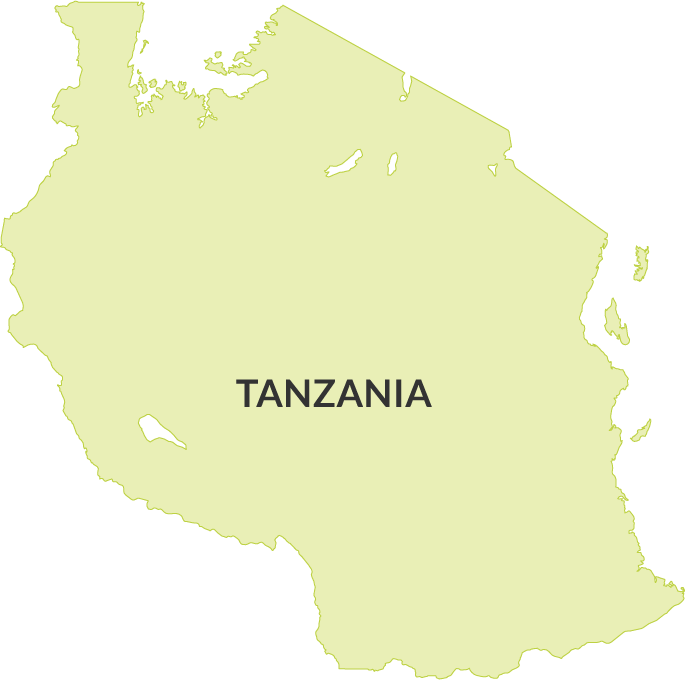 A Typical Volunteer Week
Mon
AM: Maasai Literacy Class Foundation English Class

PM: Youth Empowerment Program or Community Work

Tues
AM: Maasai Literacy Class Foundation English Class

PM: Youth Empowerment Program or Community Work

Wed
AM: Maasai Literacy Class Foundation English Class

PM: Youth Empowerment Program or Community Work

Thu
AM: Maasai Literacy Class Foundation English Class

PM: Lesson Planning

Fri
AM: Business Development Business Development, or visiting different projects

PM: Free afternoon to explore Moshi and go on some amazing tours

Sat – Sun
Use your weekend off to explore this magical country. Tanzania boasts one of the greatest safari parks on earth. From the plains of the Serengeti, to the Ngorongoro Crater and Amboseli National Parks, this is a wildlife experience like no other. Of course, you could also discover Moshi through cultural tours or visit the tropical island paradise of Zanzibar.
Please contact us if you have any questions!
Accommodations
Your home away from home is situated on the foothills of Kilimanjaro, approximately 6km east of Moshi Town. A handful of local shops that sell basic items are located just a short walk away.
The house is simple yet comfortable and has all the amenities you'll need – in-house chefs will cook 3 fresh meals for you each day, including weekends (We can cater for most types of dietary needs). Drinking water and tea/coffee will also be available throughout your stay. Cold drinks can be purchased at the house.
You'll be sharing an en-suite (hot water) dorm room with a maximum of 3 other (same gender) volunteers and we provide daily housekeeping for your comfort. Towels, pillows, bedding and mosquito nets are provided as are shelves to store your things. We also offer a laundry service for $5 and a safe on location if you wish to store your valuables.
WHAT'S INCLUDED
  Airport Collection and drop off on arrival and departure
Wi-Fi available at the Brackenhurst Centre for a small fee
Laundry
All your daily transport to the project sites
3 freshly cooked meals a day
A full-time housekeeping service and 24-hour support
Comfortable shared accommodation
A great experience with the opportunity to make new friends!
WHAT'S NOT INCLUDED
Items of a personal nature, personal insurances, visas and gratuities
 Gratuity
Optional extra activities, not specified above
Optional Tours and Trips
Summit Mount Kilimanjaro on a challenging 6 day hike up the highest peak in Africa.
Hike the slopes of Mount Kilimanjaro on a day trip with stunning views of the peak.
Experience a once-in-a-lifetime safari in the Serengeti, Ngorongoro Crater, and Kilimanjaro National Parks.
Take a weekend getaway to crystal seas, white sands and towering palms on Zanzibar island.
Swim under plunging waterfalls surrounding Moshi.
Indulge in a few hours in the hot springs and swim in the warm spring waters.
Tour Moshi village and get to know the local culture, people and delicious food.
Learn about the Historical Chagga Tribe and coffee plantations on the Marangu Cultural Tour.
Learn Swahili, add another skill to your CV and immerse yourself in the culture.
Make friends for life with the other international volunteers