Project Description
South Africa's education system is ranked 133rd out of 142 Countries in the world by the World Economic Forum. Lack of basic amenities, infrastructure and learning resources exist with many children coming from families affected by poverty, hunger and parents with little or no education themselves.
The many townships in and around the Cape Town area, including Khayelitsha (second largest in South Africa), are a melting pot of different cultures, ethnicities, and languages.  Yet across these differences, there are many parallels such as poverty, unemployment and HIV/AIDS. Locals live in a vast range of housing types from shacks built of wood and iron to larger permanent buildings.  Schools are often overcrowded and short on qualified teachers Visiting this township is an eye-opening experience where a communal standpipe for water and blocks of individual toilets shared among a number of families is the norm. It is also a wonderfully vibrant community where the streets are filled with smells of mealie (corn) cob and meat from makeshift grillers and the sounds of kwaito music blur from taxi windows!
Location Highlights
Cape Town is nestled in the shadow of Table Mountain overlooking the Atlantic Ocean. The city is truly cosmopolitan with a mix of East and West, old and new, a vibrant nightlife and diverse cultural and religious backgrounds.
The city is rich in history and scenic splendour worth exploring with Cape Point a scenic drive away and Robben Island just a boat trip over the water. Further out you can wander the wine farms and explore the vast mountain ranges.
How We Make An Impact
Community Pre-schools And Educare Centres
We partner with pre-schools caring for children between the ages of 6 months and 7 years. These schools offer children from disadvantaged backgrounds an Invaluable head start to their education and future, with a specific emphasis on helping them to prepare for their next step to primary school.
Unfortunately, understaffed and lacking in essential resources, these schools struggle to meet the needs of the children. Volunteers help the classes come alive, assisting teachers with lesson planning and making real progress for the next step to enter school. This is often through one-on-one attention developing educational opportunities with the daily school routine dedicated theme-based lessons, structured play, story time and music, and movement.
Educational Support
Abuse against children is most common in the immediate after-school hours when caregivers are not yet back from work. With this in mind, African Impact have partnered with organizations that facilitate after-school care programs. Volunteers help to plan and implement fun and educational games which always have an emphasis on developing important life skills such as teamwork and leadership. Some examples of the types of activities include fun games like 'Capture the Flag', 'Buddies up Buddies Down and 'What Time is it, Mr. Wolf?' Other activities include homework support, craft-making, gardening and reading clubs.  Your input and ideas are always welcomed as new inspiration
You may also be involved in workshops which aim to provide a platform for sharing information and skills with the wonderful team of Grandmothers that help to run the aftercare programs. In return, you will also be taught a skill or craft which you can take home with you. This encourages our ethos of cross-learning and is based on the 'Each One Teach One' model what was implemented by Nelson Mandela and his inmates during their time on Robben Island.
Additional Part Time 'Design Your Own' 
EITHER ……. ORPHANED AND VULNERABLE CHILDREN
Enrichment Program
Khayelitsha and the surrounding areas have been hugely affected by HIV/AIDS and are thought to have the highest rates in the Western Cape. You will work at a variety of after-school care programs where your focus will be on the children's development and to give them vital attention during a very vulnerable time of the day before parents or caregivers get home. At one particular center, you will be working with older children who come from a variety of disadvantaged backgrounds – your patience, intuition, and creativity with activities will be rewarded with smiles and a willingness to learn.
OR ……. SPORTS DEVELOPMENT
After-school Care
In 1994 post-Apartheid, the South African government removed Physical Education from the school curriculum.  Whilst this has now been reintroduced, it only forms a small part of the Life Orientation syllabus and as a result, student involvement in physical activity is very low. Organizing sports activities at several after-school care clubs is therefore fundamental to children's development and improves essential skills such as team work and leadership. Some examples of the types of activities include fun games like ultimate Frisbee, baseball, cricket and American football. This is a great chance to bring your interests to South Africa and teach the kids, grannies and your fellow volunteers a new talent. You may also participate in workshops which aim to provide a platform for sharing information and skills – in the past we have had a session on nutrition as well as on Kayleigh dancing.
YOUR 4TH OPTION ……. THE GIRL IMPACT
"Goals that work for women and girls are goals that will work for the world." – taken from the Global Goals website
The evidence is clear – investing in adolescent girls will not only help them realize their human rights, but is essential to reducing poverty and improving health, and future economic growth. Securing the rights of adolescent girls and their access to health, education, and protection from violence and abuse, ensures they have the chance to achieve their potential and can go on to become empowered women who can support their families, communities, and countries. In post-Apartheid South Africa, girls are in real need of support; issues surrounding access to and staying in education restricted access to healthcare, high abuse rates and a patriarchal system where men hold primary authority all mean that girls are often left behind.
The Girl Impact initiative aims to provide opportunities for girls and create support networks within their communities, so they can make more informed choices as they grow up, have the chance to achieve their potential and go on to become empowered women who can support their families, communities, and countries. Volunteers will be involved in three main areas to help achieve the UN Global Goal of Gender Equality. Youth support group for a mixed group of 10 – 19-year-old adolescents, exploring key issues the youth face today. Girls' and boys' club, building positive relationships with vulnerable children and helping to create a space that encourages trust. English language lessons for the 'Mamas' at an emergency care home, offering invaluable support. This is fundamental in enabling them to communicate more effectively with social workers, visitors to the home, volunteers and the wider community, as well as educating the children in their care in English.
Why You Should Join
Find yourself immersed in grassroots level education of township children who have little access to basic learning resources.
Use your creative side to educate youngsters and keep them off the streets through reading, crafts, sports and dynamic team work
Provide that one on one valuable guidance and mentoring with homework support Be part of an amazing afternoon club run by dynamic Grandmothers determined to keep children safe and increase their social skills with a completely inclusive environment
Don't stop at just one volunteer project: Design your Own by combining the best fit for your interests and skills.
Judge for yourself why Cape Town is the number 1 place in the world to visit
Immerse yourself in the Capetonian culture by visiting the many diverse local markets, restaurants and beaches.
Make friends for life with other international volunteers!
During your stay you will have the opportunity to enjoy some of the incredible attractions Cape Town has to offer.  These excursions are also a great time for volunteers to interact and get to know each other better.
Popular Outings:
Aquila Safari – a "Big 5" private game reserve (minimum of 4 people)
Cape Point Peninsula Tour including a visit to the penguins at Boulders Beach
Abseiling down Table Mountain
Shark Cage Diving
Sky-diving
Hop-on, Hop-off Cape Town City Sightseeing
Take a hike or cable car to the top of Table Mountain (cable car)
Surfing lessons
Experiencing fine wines and warm hospitality at Constantia and Stellenbosch wine farms
Details
Duration:  2 – 12 weeks
Countries: South Africa
Experiences: Volunteering
Ages: 16 and up ( Over 60 requires medical certificate)
Experience Requirements:
Genuine love and concern for people and the environment
Enthusiasm, and interest in wildlife and the natural environment
You must be in good physical health, as you will be expected to participate in physical activities
Ability to work as part of a team, be flexible and cooperative
**Note: Patience and enthusiasm are essential for this project J (a laptop is highly recommended).
Project Starts: Every other Sunday (see scheduled dates below)
Dates: 12 & 26 March | 9 & 23 April | 7 & 21 May | 4 & 18 June |    2, 16 & 30 July | 13 & 27 August | 10 & 24 September | 8 & 22 October | 5 & 19 November
South African School Term dates:
During school holidays activities may differ from the usual schedule but the work will be equally engaging and rewarding. The school terms for Cape Town for 2018 are as follows:
Term 1:  17 January – 28 March
Term 2:  10 April – 22 June
Term 3:  17 July – 28 September
Term 4:  9 October – 12 December
During the holidays the schedule can look different but rest assured, your time with us will be still be rewarding and the work you will be doing will be meaningful and necessary.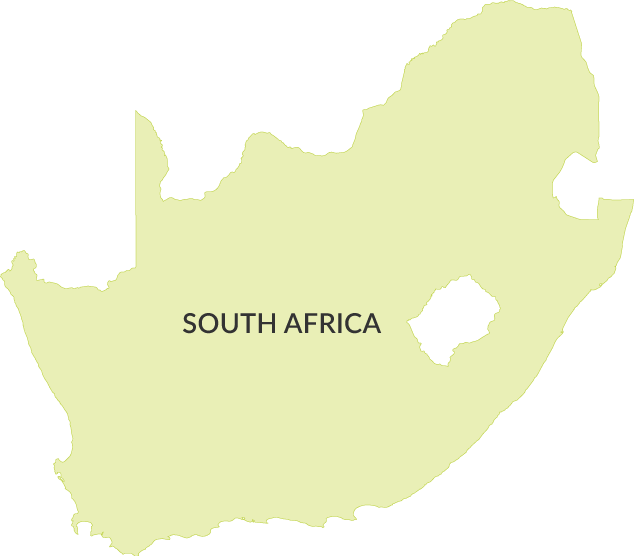 A Typical Volunteer Week
Mon
AM: Assist local teachers at a pre-school with a focus on child development. Lunch at the Lion House.

PM: Support an after-school care program. Volunteer welcome night

Tues
AM: Assist local teachers at a pre-school with a focus on child development. Lunch with the Community you are working at.

PM: Support an after school care program. Tours talk and free time.

Wed
AM: Assist local teachers at a pre-school with a focus on child development  Go and be adventurous tasting some local delicacies

PM: Support an after-school care program. Workshop on topical issues and free time.

Thu
AM: Assist local teachers at a pre-school with a focus on child development. Dine with a local view.

PM: Support an after school care program. Events Night.

Fri
AM: Assist local teachers at a pre-school with a focus on child development. Lunch at the Lion House.

PM: Planning Party. Weekend Begins!

Sat – Sun
Explore Cape Town and the surrounding areas on a day safari, wine tour or Peninsula trip.

Spend your morning Shark Cage Diving and your afternoon exploring Table Mountain through hiking. Abseiling or the  more leisurely cable car
Please contact us if you have any questions!
Accommodations
Cape Town is an internationally renowned destination and has something for everyone. The Mother City is home to iconic Table Mountain, beautiful beaches, stunning vineyards and the people will leave your heart fuller. Enjoy some of the most scenic drives, a beautiful mountain backdrop, spot stunning marine life and sample some of the eclectic restaurants and markets which has seen Cape Town recently been named the No. 1 food city in the world! Plus, you have the Garden Route on your doorstep ….. !
You will be staying in a fully furnished house situated in Observatory, a charming bohemian suburb close to the Cape Town city center. 'Obs', as it's known by the locals, is an artsy district filled with quirky restaurants and relaxed bars with live music.  There are plenty of shops within walking distance.
We call it The "Lion House" because of the gold lions that welcome you at the front door.
It boasts a central lounge area with comfortable couches for socializing and relaxing, as well as an outside space in the sun to relax, prepare for your next day or chat with fellow volunteers.
The Lion House offers 7 bedrooms that can sleep between 4-6 volunteers per room. We can cater for a large number of volunteers but you will always have your own space and private storage.
WHAT'S INCLUDED
  Airport Collection and drop off on arrival and departure
Wi-Fi available for an additional fee (± R20 per week) but you will need your own Wi-Fi compatible device.
Laundry @ R60 per load
All your daily transport to the project sites
3 meals a day (Monday to Friday) from our team of great chefs
A full-time housekeeping service and 24-hour support
Comfortable shared accommodation
A great experience with the opportunity to make new friends!
WHAT'S NOT INCLUDED
Items of a personal nature, personal insurances, visas and gratuities
 Gratuity
Optional extra activities, not specified above
Optional Tours and Trips
Cape Town is known as one of the most stunning cities on the globe! The beaches are beautiful white sand and there is a wealth of activities to keep you busy during your time off like Robben Island, the heritage site of Nelson Mandela's prison home and of course Cape Town is also the gateway to the stunning Western Cape Winelands.
Here are some guideline prices for popular activities in and around Cape Town, which we can help you arrange once you have arrived.
Cape Point Peninsula Tour including Boulders R750.00
Cape Point is the most South Western Point of Africa… We will take you to Cape Point and the Good Hope Nature Reserve, Hout Bay, Seal Island, Simons Town and more!
Hop on Hop off Cape Town Sightseeing Bus R170.00
Explore Cape Town with informative audio commentary about all our major attractions in 15 different languages (and a special kids channel), City Sightseeing tours are the easiest and most fun way to see the sights.
Hike or take the cable car to the top of Table Mountain R275.00
Go and see the amazing views from the well known Table Mountain and explore the top with numerous walks
Surfing lessons (Muizenberg) R580.00
Try your hand at surfing in Muizenberg – a beautiful stretch of beach surrounded by numerous little restaurants.
Shark Cage Diving R1850.00
A breathtaking experience that will leave you wanting more! See the sharks up close and personal in Kleinbaai and you will have memories to last you a lifetime