About Zanzibar
The name Zanzibar immediately conjures up images of an island paradise with so:-sand, white beaches, and shimmering azure waters. But, the Zanzibar Archipelago is so much more than romantic coastlines and blissful sunsets – these islands offer a kaleidoscope of sights, smells, and tastes which feed your soul and leave you wanting to return again. Zanzibar is without a doubt a tropical dream destination, ideal for getting away from it all, but it is also a fascinating destination from a historical and cultural perspective, as well as being a top adventure and eco-tourism destination.
Location Highlights
Zanzibar is the home of idyllic beaches, balmy weather & warm tropical waters. This archipelago is renowned for clear warm waters, coral reefs, and rich marine diversity, making it a perfect under-water destination for snorkeling and diving. If it is lazy days along white sandy beaches that you are after – Zanzibar is hard to beat. But, in addition to the perfect beach destination, Zanzibar is also full of options for nature lovers, culture vultures, and adventurers.
Zanzibar enjoys semi-autonomy from mainland Tanzania. The colorful history and rich heritage can be seen in the strong Arabic, Indian, African, Persian and European influences and adds a vibrant dimension to the island. Exploring the cobbled alleyways of historic Stone Town's old quarter, a UNESCO World Heritage Site, you encounter a captivating blend of diverse architectural styles in the mosques and houses interwoven to create this charming destination.
Old mansions and palaces, such as the House of Wonders, the old Turkish Baths, as well as lively bazaars, market stalls, and shops all, overwhelm the senses with their energy and detail; which tell the story of a long and tumultuous history. Zanzibar is predominantly Islamic and this is evident in the lifestyle of the locals and the design of everything from furniture and fabric to jewelry and crafts. Look out for the famous carved teak Zanzibar doors. The Dhow Countries Music Academy is a great place to get a feel for the local music style known as Taarab, a blend of classical Swahili poetry, percussion, and rhythm infused with a myriad of influences from the Middle East, Africa, India, and the West.
Zanzibar is well known as the Spice Island due to the growing of aromatic spices like cloves, turmeric, cinnamon, nutmeg, lemongrass, and black pepper. Visit spice plantations to learn about the process and history of these crops, their medicinal and culinary uses. Follow the aromas and sample the delicious blend of flavors in the market street food and traditionally prepared dishes. Not just aromatic, but also romantic – it's an ideal place to spice things up. With some of the most beautiful lodges and settings in the world, how can the archipelago not be the perfect place for romance?
Activiities
Bwejuu Beach
Our hotel's beachfront is one of the most spectacular that we have seen on the island. Yours will be a truly spectacular view with pristine, powder white sand extending miles left and right!
Dolphin Swim
Swim with these magnificent mammals on an ethical dolphin tour with the Dolphin and Marine Conservation Project. Snorkel and swim with them in a safe and respectful way in their own environment. An experience not to be missed!
Snorkeling
Sail on a traditional dhow and snorkel on some of the best coral reefs in the archipelago.
Spice Tour and Stone Town City
 Tour Zanzibar is nicknamed the Spice Island for good reason. As the leading spice trade hub in the world in the 19th century, the island still holds a rich tradition growing and selling spices. Go on a walking tour to taste the fruits, spices, herbs and flavors of Zanzibar!
Other Optional Activities
Scuba Diving
The Rising Sun Dive Centre, located on Zanzibar's southeast coast, is the only PADI 5 Gold Palm and National Geographic Dive Centre in Zanzibar. They offer you the highest levels of customer care and attention while encouraging you to conserve and explore the marine environment. All are welcome, from complete beginners up to professional level divers. Their small groups (maximum 6 divers per guide) offer you the chance to escape the large crowds and get the most from your dives. If you would like more detailed information about the Scuba Diving facility please visit www.risingsun-zanzibar.com.
Kite Surfing
Enjoy the fastest-growing water sport in the world! This is available for everyone, from just trying a trainer kite to tips and lessons on water starts, jumps, and tricks
Paddle Boarding
Try the ancient Hawaiian form of surfing with a board and paddle.
Bicycling
What better way to explore the coastline and local villages than to cycle down the beautiful white beaches of the east coast.
Paddle Boarding
Try the ancient Hawaiian form of surfing with a board and paddle.
Reef Safari
On low tide walk out to the spectacular Indian ocean reef full of corals and marine life with our qualified guide who will show you the way and point out interesting and unique corals and marine life.
Sailing
Sail a Swahili dhow on the Indian Ocean. Join an experienced Zanzibar seafarer in sailing the dhow to the Mchamvi Mangroves and Peninsula, the same way that has been done for hundreds of years and many generations!
Swahili cooking lesson
Enjoy a Swahili cooking lesson with our chefs. Make a selection from our menu of different classical Swahili dishes. Roll your sleeves up and start rolling Chapatis.
Wind surfing
With warm, calm waters and a constant breeze, what better place to learn if you don't already know. Lessons are offered every day as well as the option of renting equipment.
Kayaking
This is the real deal…professional sea kayaks for everyone to enjoy.
Learn to play Bao
This African board game traditionally played with 24 baobab seeds. Bao is thought to be one of the oldest…
Learn to weave palm leaves and make a hat or mat for a memory of Zanzibar
The Zanzibar Experience
Visit the local village of Bwejuu and see how Zanzibaris live. See the school, a typical house and walk around accompanied by our local guide. All proceeds go to the village of Bwejuu fund.
Details
Duration: 6-days
Countries: Tanzania
Experiences: Eco-Adventure
Ages: 17 and up (17 with parental permission.  Over 60 requires medical certificate)
Dates: 2020 TBD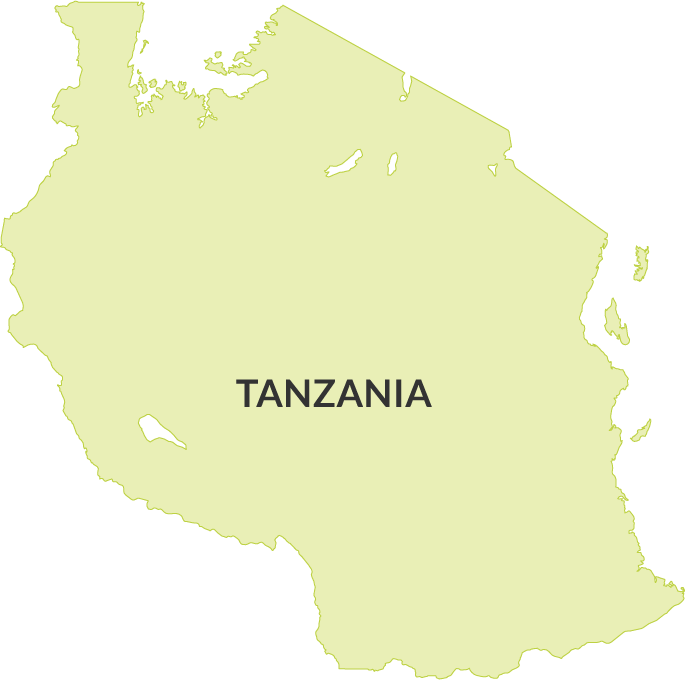 HIghlights
Day of island hopping on a traditional dhow, snorkeling, and a seafood buffet
Swim with the dolphins, Marine and Conservation Project (ethical and eco-friendly)
Spice Tour
Stone Town Tour
Swahili cooking lesson
Optional scuba diving, kite surfing, windsurfing, bicycling, sunset cruise, Jozani forest visit
Accommodations
Zanzibar Island Breezes Beach Club & Spa
https://breezes-zanzibar.com/
Pongwe Beach Hotel – www.pongwe.com
The Manta Resort – http://www.themantaresort.com/
Essque Zalu Zanzibar -| www.essquehotels.com
Elewena Kalindi Zanzibar http://elewanacollection.com/kilindi-zanzibar/kilindi-zanzibar-at-a-glance
Mnemba Island (private island)
Mnembe Island – http://www.andbeyond.com/mnemba-island/ (luxe)
WHAT'S INCLUDED
  Airport Collection and drop off on arrival and departure
All your daily transport to the project sites
A great experience with the opportunity to make new friends!
WHAT'S NOT INCLUDED
Items of a personal nature, personal insurances, visas and gratuities
 Gratuity
Optional extra activities, not specified above