Highlights
Enjoy the safari of a lifetime in Tanzania. Tanzania is East Africa's largest country, and an immensely rewarding place to visit. There are the plains of the Serengeti National Park, home to the Big 5; rhino, leopard, hippo, elephant and buffalo, Ngorongoro Crater, a Unesco World Heritage site, snow-capped Mount Kilimanjaro and just offshore the mainland is Zanzibar, with its idyllic white sand beaches and historic Stone Town.
Add to this the country's rich ethnic diversity, some superb hiking, and other activities like snorkeling and diving, and you have the holiday of a lifetime.
But Tanzania's best asset is undoubtedly its people. It is like no other country when it comes to tradition. Our cultural safaris include meeting some of these warm and wonderful people who have retained their traditional way of life.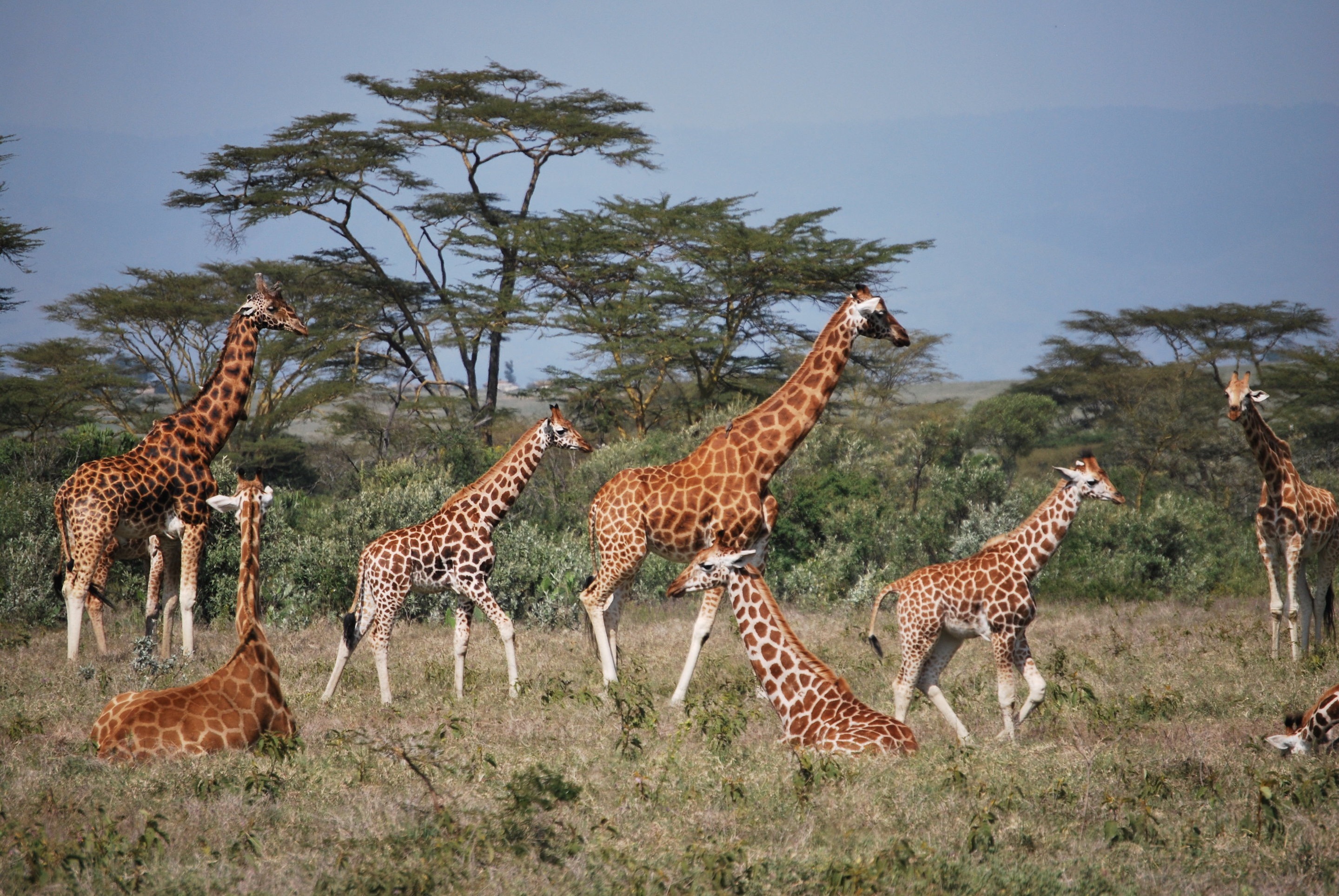 Ngorongoro Crater and Conservation Area
The world renowned Ngorongoro Crater forms part of the Ngorongoro Conservation Area (NCA) within the Serengeti ecosystem. The Crater itself is home to more than 25,000 large mammals. Once a large volcano that later collapsed, it is now the largest intact caldera in the world. The Crater floor has excellent grazing for resident herbivores, while the Crater walls are covered in lush vegetation, forming excellent protection for the large numbers of game. This is an area of spectacular beauty and superb game viewing, a truly unique safari destination.
Serengeti National Park
Tanzania's oldest and most popular national park, also a world heritage site and recently proclaimed a 7th world wide wonder. The Serengeti is famed for its annual wildebeest migration, when some 1.2 million wildebeest migrate on the open plains, as more than 200,000 zebra and 300,000 Thomson's gazelle join the wildebeest's trek for fresh grazing. Yet even when the migration is quiet, the Serengeti offers arguably the most scintillating game-viewing in Africa: great herds of buffalo, smaller groups of elephant and giraffe, lions, and thousands upon thousands of eland, topi, kongoni, impala and Grant's gazelle.
The Great Migration
The great Serengeti wildebeest migration is the movement of 1.2 million of the Serengeti's wildebeest, accompanied by large numbers of zebra, and smaller numbers of Grant's gazelle, Thomson's gazelle, eland and impala. These move in an annual patterns. They migrate throughout the year, constantly seeking fresh grazing and better quality water. The precise timing of the Serengeti wildebeest migration is dependent upon the rainfall patterns each year so it is impossible to promise what will be seen.
Typically in July and August, the wildebeest migration moves northwards. We'll head to the northern Serengeti to see if we can catch a glimpse of the wildebeest lining up and traveling north. Sometimes you may see a lion or two hunting these large animals. It is a sight not to be missed!
Late summer and early fall typically sees the herds spread out across the northern Serengeti, where the Mara River provides the migration with its most serious obstacle. This river gushes through the northern Serengeti from Kenya's adjacent Maasai Mara Game Reserve. Watching the frantic herds of the wildebeest migration crossing the Mara River can be very spectacular; there are often scenes of great panic and confusion. It's common to see herds cross the Mara River north on one day, and then back south a few days later.
The Maasai
The Maasai people, favored by photographers for their strikingly colorful decor, live a pastoral existence following their herds of cattle to better grazing areas, still adhering to the traditions and ceremonies of their ancestors. You'll visit a Maasai village where you'll meet a Maasai family in their manyata (home). This boma (homestead) is a off the beaten track, it is not frequented by outsiders, creating a great opportunity to meet a Maasai family that is as excited to meet you as you are to meet them. The drive is 1.5 hrs to the Ngorongoro highlands. It is a half day experience that is exclusively for our clients.
Lake Eyasi and the Hadzabe
Lake Eyasi is a soda lake found on the southern border of the Ngorongoro Conservation Area. You will be introduced to the extraordinary people who belong to an indigenous tribe known as the 'Hadzabe' (hunter-gatherer bushmen). The tribe inhabits the shores of Lake Eyasi as do the Nilotic-speaking Datoga tribe. You will have the opportunity to visit them, learn about their way of life, participate in some animal tracking and see how they hunt with bow and arrow. Early morning departure for a local hunting with the Hadzabe. The bushmen rely on these techniques to survive. You'll encounter wildlife including a wide range of bird species, while walking in the area,
Itinerary
Duration:  6 Days & 5 Nights
Countries: Tanzania
Experiences: Adventure, Wildlife and Cultural Tour
Ages: All ages
Starting Point: Kilimanjaro
Ending Point: Kilimanjaro
All itineraries can be customized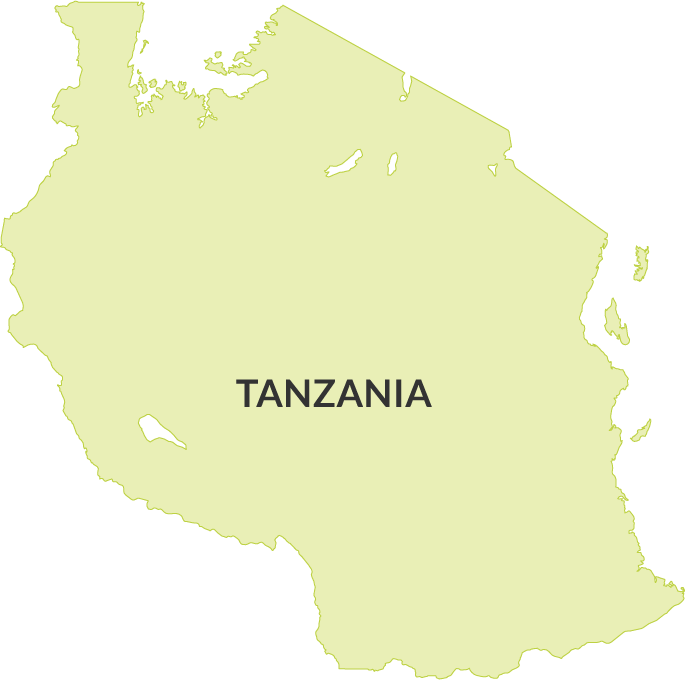 Project Description
Day 1
Arrival Day

Upon arrival at Kilimanjaro airport (JRO) you will be met by your guide who will bring you to your hotel in Arusha. Overnight: River Trees Country Inn or similar

Day 2
Meet Hadzabe the Bushmen and Datoga tribe Ngorongoro Crater

Spend the morning meeting the Hadzabe people (hunter and gatherers) and learn about their way of life. Learn to use a bow and arrow. In the afternoon, we'll visit the Datoga people and see how they to do their metal work.

Overnight: Marera Valley Lodge or similar

Meal Plan: B,L,D

Day 3
Ngorongoro Crater

After breakfast, we'll drive down into the Ngorongoro crater floor, a Unesco World Heritage Site. This dramatic caldera is the inhabited by more than 25,0000 animals. It is a unique ecosystem of grass steppe and Acacia forest inhabited by almost all the animals you hope to see on an African safari.

Then head to visit a Maasai family as excited to meet as you are to meet them. You will spend a half day learning about their culture, family customs and traditions. Activities included are building a livestock fence or a manyata (traditional home) and learning about traditional beadwork with the women of the tribe. Head back to the lodge. Overnight: Hippo Trails Tented Camp or similar

Meal Plan: B,L,D

Day 4
Central Serengeti

We'll have an early morning breakfasr and head out for a long game drive. We'll come back to camp for lunch and then drive to the Mara River area. Overnight: Heritage Tented Camp or similar

Meal Plan: B,L,D

Day 5
Northern Serengeti

Today we'll explore the infinite plains, chasing the big cats and other spectacular wildlife species. After lunch, proceed to the Mara River to follow the Great Wildebeest Migration; arrive at the camp for dinner. Overnight: Heritage Tented Camp

Meal Plan: B,L,D

Day 6
Northern Serengeti & Great Migration

We'll enjoy our last game drive on our way to the airstrip to fly back to Kilimanjaro or onto Zanzibar.

Meal Plan: B
Please remember that this is a guide only and we typically customize each safari trip. 
Please contact us if you have any questions!
WHAT'S INCLUDED
  Airport pick up and drop off
  Accommodations and meals as specified in the itinerary
  Private 4×4 wheel drive vehicle with a roof hatch and sliding windows for 360-degree view of the wildlife surrounding you.
  Unlimited water
  Professional English speaking driver guide
  All Park entrance fees, crater fee & taxes (VAT inclusive)
  Lake Eyasi cultural visit
  Ngorongoro highlands and Maasai cultural visit
  Domestic flight from Kogatende to JRO
WHAT'S NOT INCLUDED
International airfares and related costs such as personal travel insurance, visas, and vaccinations
Any optional activities
Any increase in government taxes that occur prior to the start of your trip.
Cost of any itinerary modifications while the safari is in progress
Any expenses of a personal nature such as extra beverages, laundry, etc.
Gratuity for your guide