Immerse yourself in village life and see amazing wildlife in "the Pearl of Africa".
"Uganda is Africa condensed, with the best of everything the continent has to offer packed into one small but stunning destination. Uganda is home to the highest mountain range in Africa, the Mountains of the Moon in the Rwenzori National Park. It is the source of the mighty Nile, and offers the best white-water rafting in the world. It has the highest concentration of primates on earth, including the majestic mountain gorilla, one of the rarest animals on the planet. The beautiful national parks see far fewer visitors than in neighboring Kenya and Tanzania …
In 1907 pioneering tourist Winston Churchill called it the 'Pearl of Africa.' He was right. The people offer heart-warming hospitality up and down the country, their ever-present smile accompanied by 'Hello Mzungu!' They are truly some of the finest folk on the continent."
– Lonely Planet, East Africa
Connecting to communities and volunteer opportunities
Aside from the wonderful environment and the warmth of the people, we have great partners in Uganda. We've been working with 7 different villages and schools for the last 6 years including the Abayudaya and we offer a variety of opportunities and communities to connect with. 
The safari operators we work with are unsurpassed. They know the terrain, the people and the animals. They have worked with people from all over the world and are extremely accommodating and will take good care of you from start to finish.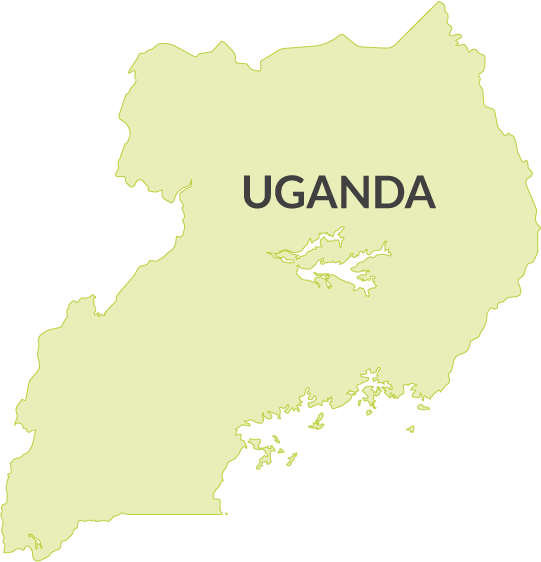 Uganda Fast Facts
Location: Central East Africa, bordering Kenya, South Sudan, Tanzania, Rwanda, and The Democratic Republic of the Congo
Capital: Kampala
Population: 36 million
Currency: Ugandan Shilling (UGX)
Languages: Swahili, English, Luganda, plus 38 more
Uganda Trips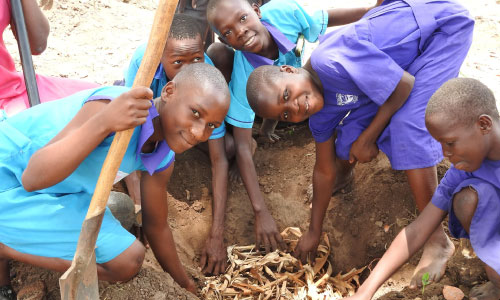 Students learning best farming practices at Buyanga Primary School