Project Description
Nestled at the foot of the majestic Mount Kilimanjaro, Africa's highest peak and most iconic landmark, is the small and welcoming Maasai community of Moshi that you will call home.
After 10 years of community development work in Africa, we have seen hundreds of girls who miss out on basic education and are abused or forced into marriages and early pregnancy, simply because they are girls. The Girl Empowerment initiative aims to provide opportunities for adolescent girls and create support networks within their communities, so they can make more informed choices as they grow up. All our projects are designed to build confidence, self-esteem and to educate and empower local girls within their communities.
There are high numbers of both young single mothers and widows in Tanzania, which often means young, uneducated women become head of their household and must feed and take care of their families. This can put a real burden on them as employment opportunities are limited for girls and women who have not completed formal education and have no qualifications.
The project aims to explore cultural and social issues within girls, focusing primarily on empowering girls through education and skills development initiatives as well as through engaging all members of the community.
Location Highlights
Moshi is a buzzing tourist town at the foothills of Mount Kilimanjaro. It's small and friendly and everyone is extremely welcoming and you will feel at home in no time at all! You will encounter many of your students as you stroll around during your lunch break, after project or at the weekend. Moshi is packed with cafes, restaurants, bars and local amenities as well as many hotel lodges with swimming pools where you can spend the weekend relaxing, all within walking distance of the volunteer house. It is also the hub to Tanzania's best safari's locations like Kilimanjaro, Serengeti and Ngorongoro Crater National Parks or if you prefer to take a beach weekend you can get a direct flight to the turquoise waters and white sands of stunning Zanzibar.
The Work You'll Be Doing
Youth Empowerment Club
As a volunteer you will work with teenage boys and girls in secondary schools focusing on a variety of different topics like English language programmes and health workshops that cover adolescent, menstrual, sexual, reproductive and HIV health issues as well as family planning so they can make better choices.
Women's Education & Entrepreneurship Group
This programme provides education and training for girls and women by allowing them to learn new skills and generate income to provide for their families. Volunteers working with this group participate in all aspects of the women's training, from teaching to planning new income generation schemes.
Girls' Education and Empowerment Programme
At certain times throughout the year you will be involved in our in collaboration with NAFGEM – The Network Against Female Genital Mutilation, an award winning Tanzanian NGO that aims to end the harmful practice of FGM and childhood marriage. You will help conduct programmes that focus on English language, gender equality, sexual and general health issues and run fun discussion forums and workshops.
What Else Will I Be Involved In?
You will also be involved in our Literacy & Social Development Programme, Many teenage girls and boys do not feel empowered to make their own decisions or do not have the knowledge to do so. Volunteers will be involved in our literacy and social development programme which focuses on empowering the community through improving literacy and exploring social issues to build self-confidence.
Why Should You Join?
Empower young girls through education in the heart of rural Tanzania and play an important role in supporting them in human rights, health awareness and life choices
Educate, inspire and nurture young girls to look at ways to create a life with more opportunities and to pass on this knowledge to younger generations
Create entrepreneurs and positive female role models through our educational programmes and workshops
Explore gender issues in rural Tanzanian society through a deep understanding of their culture
Immerse yourself in Maasai culture on the slopes of the iconic Kilimanjaro as you become part of the tribe and learn about their age old traditions
Learn Swahili, the local language of Tanzania to support your work
AND THERE'S MORE!
Spend weekends hiking in the foothills of Kilimanjaro and swimming under plunging waterfalls
Discover the world's best wildlife destinations on safari in the incredible Serengeti, Ngorgongoro Crater and Kilimanjaro National parks
Visit the tropical paradise island of Zanzibar
Get to know the friendly community of Moshi
Make friends for life with the other international volunteers
Under the shadow of Mount Kilimanjaro, Moshi is right in the heart of some of the most magical safari destinations in the world. It's the perfect location for adventurers wanting to explore the wilds of Africa.

Summit Mount Kilimanjaro on a challenging 6 day hike up the highest peak in Africa.
Hike the slopes of Mount Kilimanjaro on a day trip with stunning views of the peak.
Experience a once-in-a-lifetime safari in the Serengeti, Ngorongoro Crater and Kilimanjaro National Parks.
Take a weekend getaway to crystal seas, white sands and towering palms on Zanzibar island.
Swim under plunging waterfalls surrounding Moshi.
Indulge in a few hours in the hot springs and swim in the warm spring waters.
Tour Moshi village and get to know the local culture, people and delicious food.
Learn about the Historical Chagga Tribe and coffee plantations on the Marangu Cultural Tour.
Learn Swahili, add another skill to your CV and immerse yourself in the culture.
Make friends for life with the other international volunteers
Details
Duration: 2 – 12 weeks
Countries: Kenya
Experiences: Volunteering and Conservation
Ages: 17 and up (17 with parental permission.  Over 60 requires medical certificate)
Experience Requirements:
Genuine love and concern for people
You must be in good physical health, as you will be expected to participate in physical activities
Ability to work as part of a team, be flexible and cooperative
Project Starts: Every Other Monday during selected dates
Dates: 12 & 26 March | 9 & 23 April | 7 & 21 May | 4 & 18 June | 2, 16 & 30 July | 13 & 27 August | 10 & 24 September | 8 & 22 October | 5 & 19 November | 3 December (2 weeks maximum stay on last arrival date)
During school holidays, volunteers will focus on holiday clubs and/or community projects
Price:
10 days – $1,284.00
2 weeks – $1,427.00
3 weeks – $1,811.00
4 weeks – $2,195.00
5 weeks – $2,579.00
6 weeks – $2,963.00
7 weeks – $3,347.00
8 weeks – $3,731.00
9 weeks – $4,115.00
10 weeks – $4,499.00
11 weeks – $4,883.00
12 weeks – $5,267.00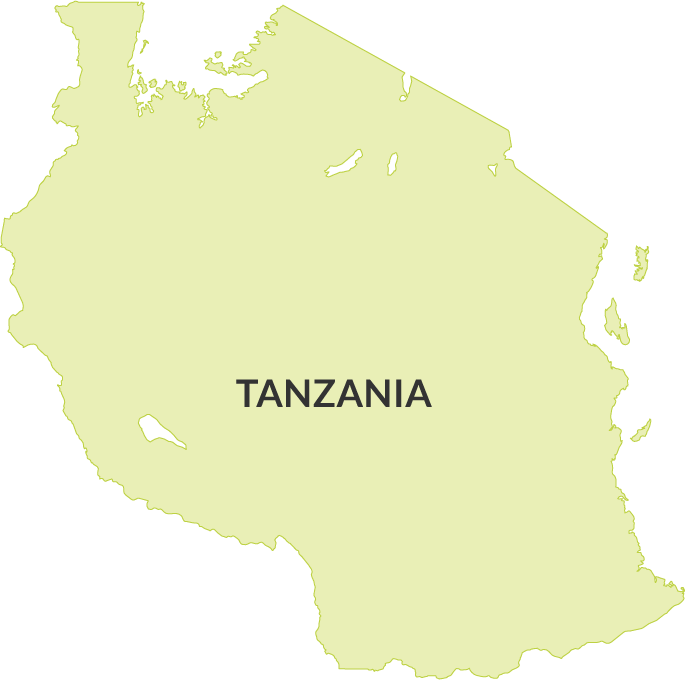 A Typical Volunteer Week
Mon
AM: Literacy and Social Development Program. Combined Project – Advanced English or Nursery Teaching.

PM: Female empowerment and gender equality after school club or with NAFGEM.

Tues
AM: Literacy and Social Development Program. Combined Project – Advanced English or Nursery Teaching.

PM: Female empowerment and gender equality after school club or with NAFGEM.

Wed
AM: Literacy and Social Development Program. Combined Project – Advanced English or Nursery Teaching.

PM: Female empowerment and gender equality after school club or with NAFGEM.

Thu
AM: Literacy and Social Development Program. Combined Project – Advanced English or Nursery Teaching.

PM: Group review and reflection

Fri
AM: Women's Education & Entrepreneurship Group

PM: Free afternoon

Sat – Sun
Use your weekend off to explore this magical country. Tanzania boasts one of the greatest safari destinations on earth. From the plains of the Serengeti to the Ngorongoro Crater and Hikes in Kilimanjaro National Park this is a wildlife experience like no other. Discover Moshi on cultural tours or visit the tropical island paradise of Zanzibar
Please contact us if you have any questions!
Accommodations
Your home away from home is situated on the foothills of Kilimanjaro, approximately 6km east of Moshi Town. A handful of local shops that sell basic items are located just a short walk away.
The house is simple yet comfortable and has all the amenities you'll need – in-house chefs will cook 3 fresh meals for you each day, including weekends (We can cater for most types of dietary needs). Drinking water and tea/coffee will also be available throughout your stay. Cold drinks can be purchased at the house.
You'll be sharing an en-suite (hot water) dorm room with a maximum of 3 other (same gender) volunteers and we provide daily housekeeping for your comfort. Towels, pillows, bedding and mosquito nets are provided as are shelves to store your things. We also offer a laundry service for $5 and a safe on location if you wish to store your valuables.
WHAT'S INCLUDED
  Airport Collection and drop off on arrival and departure
Wi-Fi available at the Brackenhurst Centre for a small fee
Laundry
All your daily transport to the project sites
3 freshly cooked meals a day
A full-time housekeeping service and 24-hour support
Comfortable shared accommodation
A great experience with the opportunity to make new friends!
WHAT'S NOT INCLUDED
Items of a personal nature, personal insurances, visas and gratuities
 Gratuity
Optional extra activities, not specified above
Optional Tours and Trips
Summit Mount Kilimanjaro on a challenging 6 day hike up the highest peak in Africa.
Hike the slopes of Mount Kilimanjaro on a day trip with stunning views of the peak.
Experience a once-in-a-lifetime safari in the Serengeti, Ngorongoro Crater, and Kilimanjaro National Parks.
Take a weekend getaway to crystal seas, white sands and towering palms on Zanzibar island.
Swim under plunging waterfalls surrounding Moshi.
Indulge in a few hours in the hot springs and swim in the warm spring waters.
Tour Moshi village and get to know the local culture, people and delicious food.
Learn about the Historical Chagga Tribe and coffee plantations on the Marangu Cultural Tour.
Learn Swahili, add another skill to your CV and immerse yourself in the culture.
Make friends for life with the other international volunteers