Highlights
Work alongside the Karen people, a hill tribe community in the lush mountains of northern Thailand, relax on the beautiful beaches of Ko Samui and experience the bustling city of Bangkok.
Enjoy the beautiful country & culture of Thailand, work alongside the Kareni people, a hill tribe village, while learning about immigrant issues. 10 days in Chiang Mai, Mae Hong Son and Bangkok with an optional 3 day Samui island excursion
Mae Hong Son is a remote, mountainous province in northern Thailand, bordering Myanmar (Burma). Though sparsely populated, it is ethnically diverse and home to hill tribes such as the Shan and Hmong. The capital, also called Mae Hong Son, is a gateway to the region's hills.
The Karen people or Long Neck Tribe people are subsistence farmers and live in a small mountain village, and growing rice and vegetables and raising animals. They originally come from Karen State in Burma or Myanmar and fled to Thailand to escape persecution and forced labor by the military. They are refugees in Thailand and not allowed to work in the cities. They must stay in the Mae Hong Son area in the hills. This makes life difficult to earn an income.
Adventure
Itinerary
Duration: 10 days with a 3-day optional excursion
Countries: Thailand
Experiences: Community service, touring, island beaches
Ages: All ages
Starting Point: Bangkok
Ending Point: Bangkok
Base trip: August 12-21, 2019, $2485
Samui island add-on: August 21- 24, 2019, $1200
All itineraries can be customized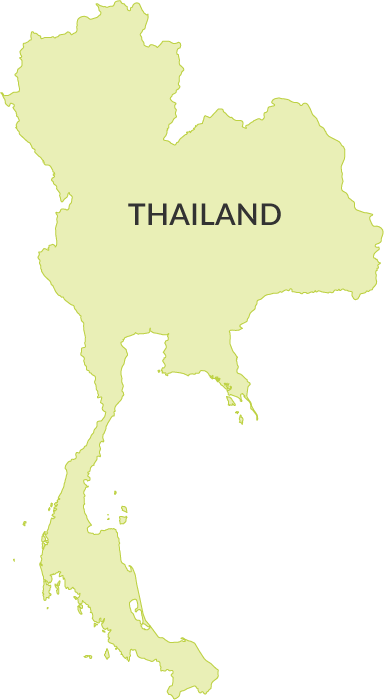 Project Description
Day 1
Arrival Bangkok then Fly to Chang Mai. Evening activities include orientation and Thai language survival skills.
Day 2
Day in Chiang Mai, Enjoy a city tour, a trip to the elephant sanctuary and a dinner of Northern Thai cuisine.
Day 3
Day two in Chiang Mai. A morning bike tour in the countryside followed by a visit to Tom Yum Thai Cooking School. In the evening a trip to the Night market.
Day 4
Community service in Mae Hong Son
Take a 45 min flight to Mae Hong Son meet the members of the community and learn about the issues there.
Day 5
Community Service in Mae Hong Son
Day 6
Adventure- Visit natural springs, Visit a spa with natural mud baths and hot springs Then visit a Chinese village and tea
tasting, hike in the mountains.
Day 7
A day in Bangkok. Take a short flight to Bangkok then take a city tour in the evening visit Khaosan Road.
Day 9
Visit the floating market by boat with a free afternoon to shop.
Day 10
Fly to Ko Samui
Depart Thailand or fly to the island of Samui spend the afternoon on the beach
Day 11
Day 1 Ko Samui
Ang Thong National Marine Park boat tour.
Day 12
Day 2 Ko Samui
Enjoy a free day
Day 13
Depart Samui
Please remember that this is a guide only and we typically customize each safari trip. 
Please contact us if you have any questions!
WHAT'S INCLUDED
  Airport pick up, Transport
Breakfasts and lunches
Accommodations
One local guide
Volunteer project donations -($150)
5 internal flights
WHAT'S NOT INCLUDED
Items of a personal nature, personal insurances, visas and gratuities
All flights
Dinners – free time
Internet (most hotels have free wifi)
Optional extra activities, not specified above
Laundry