Highlights
Enjoy stunning views of this ancient forest, and watch the clouds envelop the mountains
Bwindi Impenetrable National Forest
Bwindi impenetrable national forest, with it's 350 square kilometers of pristine rainforest is a sanctuary for approximately 400 mountain gorillas (almost half of the world's total population) and is also the only forest on the continent where mountain gorillas and chimpanzees coexist. Few visitors to Africa have the privilege of interacting with mountain gorillas, which have never been successfully bred in captivity. Staring into the eyes of a silverback is an amazing and heart-pounding adventure through tangled vines, bush and bamboo.
Queen Elizabeth National Park
Queen Elizabeth National Park and it's picturesque terrain boasts open savannah, papyrus swamps, forested gorges, grassy plains, tropical forests, volcanic craters and crater lakes and an amazing number of wildlife.
The park has the highest concentration of elephants found in Uganda, and is said to have the highest density of hippos found anywhere in the world. Its lion population are also unique – in their very special habit of climbing giant fig trees. Queen Elizabeth boasts one of the highest biodiversity ratings of any game reserve in the world.
White Water Rafting in the Nile
Explode through huge walls of whitewater and then drift through the warm water (81°F) in the equatorial sunshine. This is whitewater rafting at its very best. The beauty of the Nile in Uganda is nothing short of spectacular and unknown to all but the fortunate few who have had the pleasure of standing on its banks or floating in it's beautiful waters.
Lake Mburo National Park
Lake Mburo National Park contains an extensive area of wetland and also harbours several species of mammals and birds found nowhere else in Uganda . Its rolling hills and idyllic lake shores has a varied mosaic of habitats; forest galleries, seasonal and permanent swamps, and rich acacia woodland, and grassy valleys which all support a wealth of wildlife.
Itinerary
Duration: 10 Days & 9 Nights
Countries: Uganda
Experiences: Adventure
Ages: All ages, 16+ for a gorilla trek
Starting Point: Entebbe
Ending Point: Entebbe
All itineraries can be customized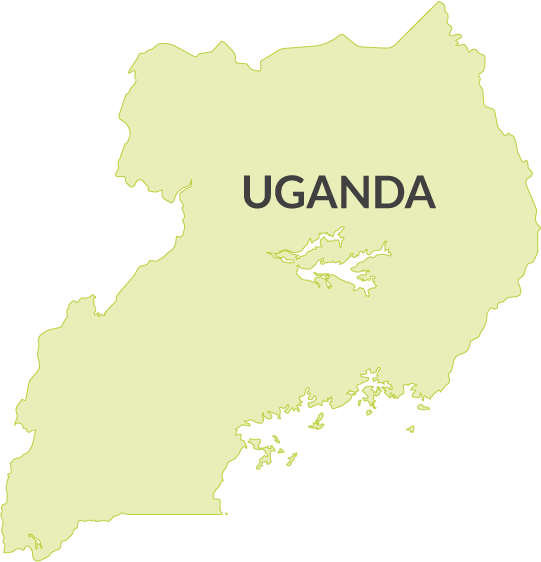 Project Description
| | |
| --- | --- |
| Day 1 | Arrive Entebbe, overnight in Entebbe |
| Day 2 | Day at Lake Mburo National Park, morning walking safari or horseback safari, evening boat ride where you'll see hippos, crocs, zebras, wart hogs, monkeys, baboons and 100's of bird species. |
| Day 3 | Drive to Bwindi Impenetrable National Forest |
| Day 4 | Gorilla Trekking – keep the whole day open because you may be hiking for 45 minutes or perhaps 6 hours, depending on the location of the gorillas. |
| Day 5 | Visit Batwa in the morning, Drive to Queen Elizabeth National Park, evening game drive. |
| Day 6 | Morning Game Drive, afternoon relaxing by the pool, evening game drive. |
| Day 7 | Morning chimp trek at Kibal National Forest,drive to Jinja |
| Day 8 | White water rafting |
| Day 9 | Morning activity open optional horseback riding, quad biking, bicycling and kayaking then drive to Kampala. |
| Day 10 | Day of shopping at the craft market, urban tour and then drive to Entebbe airport for departure. |
Please remember that this is a guide only and we typically customize each safari trip. 
Please contact us if you have any questions!
What's included
Airport pick up
Meals
Accomodations
Transport
Park fees and cultural fees
WHAT'S NOT INCLUDED
Gratuity
Travel insurance
medical or travel cancellation insurance (recommended)
Optional activities